Climb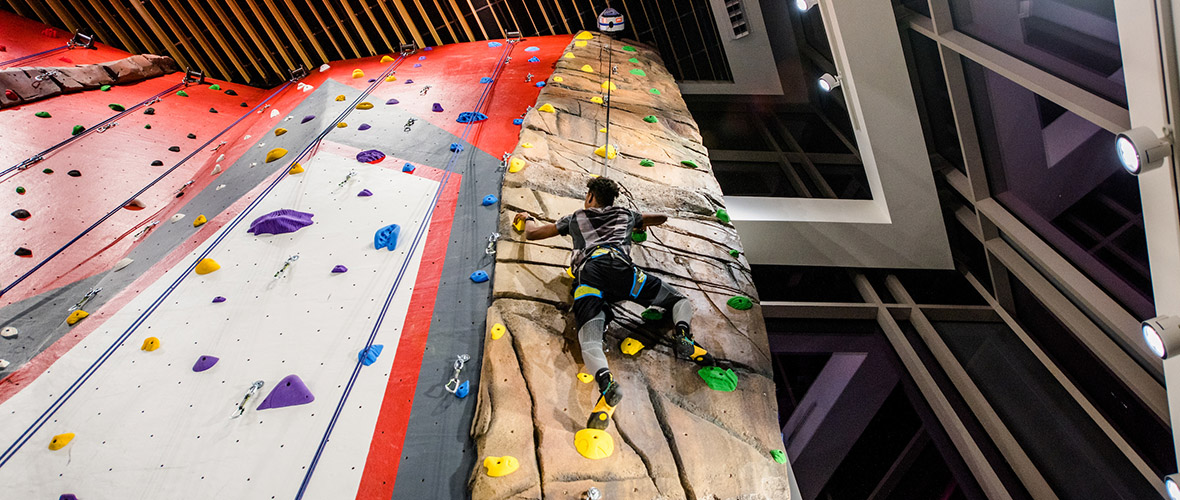 Meet us at the Wall!
Our 43' ft climbing wall offers members the opportunity to rock climb year round indoors while hanging high. The climbing wall features bouldering wall, auto belay, top-rope and lead climbing options for the beginner to the advanced climber. We offer open recreation, belay clinics, special events and are also available for group rentals. Harnesses, climbing shoes and other equipment are all available to participants at the Welcome Desk. Come try this exciting activity and find a great place to have fun and meet new people.
Once inside the RFC, head directly to the Wall for check-in.
Climbing Wall Hours
Monday - Friday: 3-7 pm
Saturday - Sunday: Noon - 3 pm
Belay and Climbing Clinics
Top rope belay clinics and lead climbing clinics can be hosted by appointment only for the Summer.  Sign up at the climbing wall and ask staff for more information.