Information Technology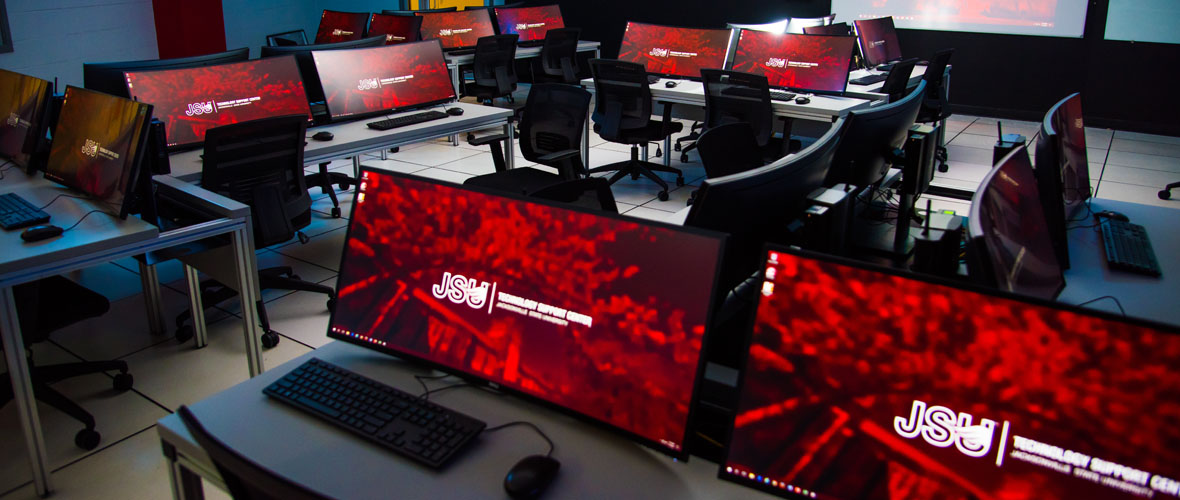 The Department of Information Technology is a collaborative partnership of the four IT units within the Jacksonville State University division of Finance & Administration. The JSU IT organization is dedicated to providing world-class service and technological solutions that support research, teaching and learning, and administration.
DUO Multi-Factor Authentication (MFA) Now Required for All GEM Users
In order to maintain the security of Office365 (GEM) accounts from cybersecurity threats, on June 7, 2022, all active GEM accounts were converted to require Multi-Factor Authentication (MFA) using DUO. When using JSU E-mail, Teams, OneDrive and other GEM applications outside of the JSU network, a prompt for authorization from DUO will occur after entering your GEM username and password.  This creates a secondary security check to ensure authorized account access.

A device, such as a cellphone, must be registered with DUO to access your GEM account when you are not directly connected to the JSU network. More information on DUO and instructions for how to register your device with DUO can be found on MyJSU under DUO Resources.

If you have set up your DUO account in the past, please ensure your device information is still correct. 

If you have any questions, please contact the Technology Support Center at 782-8324 or email techcenter@jsu.edu.