Guide to Residence Living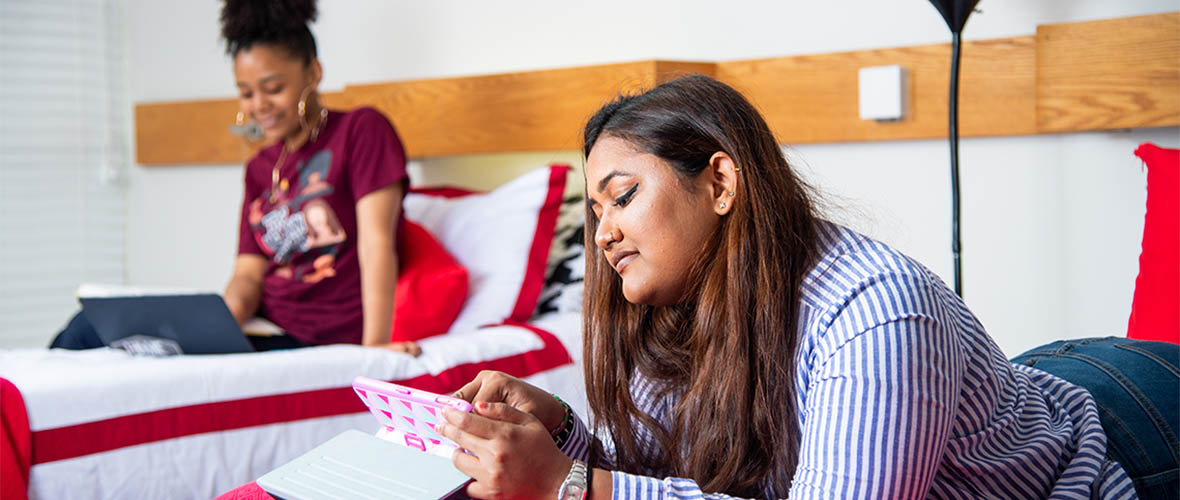 Welcome from our Directors
Welcome to Jacksonville State University (JSU) Housing,
Now that you have found your way to the "Friendliest Campus in the South," we are sure you will find JSU Housing as your new "Home Away from Home." It is our belief that residing on campus can be a very exciting part of your collegiate experience. You will have many opportunities for involvement, activities, and meeting new life-long friends. Most importantly, you can live, study, and succeed among a community of your peers. As a member of our on-campus community, the following guide is provided so that you may know the policies, procedures, and information relative to residential life at JSU. Maintaining a safe and healthy environment is a shared responsibility. Let us all do our part to make sure that we protect ourselves and our fellow Gamecocks.
In JSU Housing, we believe that learning does not end in the classroom but is enhanced by students interacting with a diverse group of fellow residents, participating in leadership opportunities, and engaging in social, educational, and service activities. We encourage you to get involved and attend our programs, which are designed to provide information to help you succeed as a JSU Gamecock. We hope you will take advantage of these opportunities to fully develop your skills and abilities.
In addition, the JSU Housing staff is dedicated to creating a living and learning environment that supports your personal growth and educational accomplishments. It is our mission to continue supporting the academic mission of JSU by fostering a vibrant living and learning community that cultivates personal development, celebrates diversity, promotes leadership, and enhances the educational experience of each resident. We appreciate your commitment and support of our mission, vision, and goals as positive and productive citizens of the JSU Housing community.
We hope your stay in JSU Housing is full of memorable experiences. #LiveCocky
Sincerely, 
Brooke Lyon - Director of Housing Operations 
Rochelle Smith - Director of Residence Life
Housing Operations and Residence Life Information, Polices, and Procedures
The following information consists of important policies, procedures, and information that will be helpful as residents residing in university housing. Please review the information and continue to use it as a resource throughout the academic year. The policies contained in the Guide to Residence Living have been written to provide a living environment that is supportive of the resident's academic pursuits. The policies also reflect a need to be supportive of local, state, and federal laws.
The residential living experience is designed to enhance academic success, provide a general feeling of satisfaction, and a total residential experience that balances comfortable facilities, comprehensive programs, and services. While structured policies are part of community living, the ideal community will be governed by behavior that considers respect for self, others, and facilities.
In addition to knowing the HRL policies and procedures, residents are encouraged to become familiar with the JSU Student Handbook. Disregard for others or JSU and the Housing Operations and Residence Life (HRL) policies, procedures, or regulations, may result in a referral to the Office of Community Standards and Student Ethics. Residents of The Pointe should refer to Rules and Regulations for additional guidelines and policies.