Dual Enrollment Orientation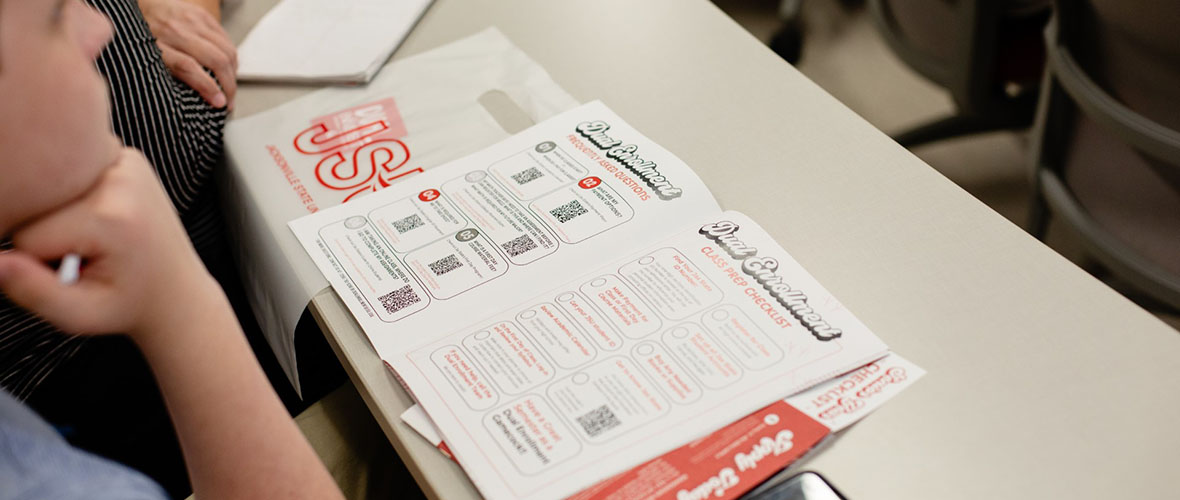 Dual Enrollment Orientation is highly encouraged for all new dual enrollment students prior to their first semester in our program whether you are taking dual enrollment courses online, on-campus at JSU, or at your high school.
At Dual Enrollment Orientation, students will have the opportunity to:
Learn tips from current Dual Enrollment students
Get advice from our faculty on how to be successful in your Dual Enrollment college courses
Register for classes in your MyJSU account if you have not already
Have the opportunity to get your JSU student ID
After orientation, you'll be comfortable navigating JSU's online learning portal, have new friends who are also Dual Enrollment students, and be ready for all the unique courses we have to offer.
Orientation Info and Schedule
These events will be hosted on campus in Merrill Hall. We will send more event details prior to your orientation date. Parents or supporters are encouraged to attend with their student!