Lauren Findley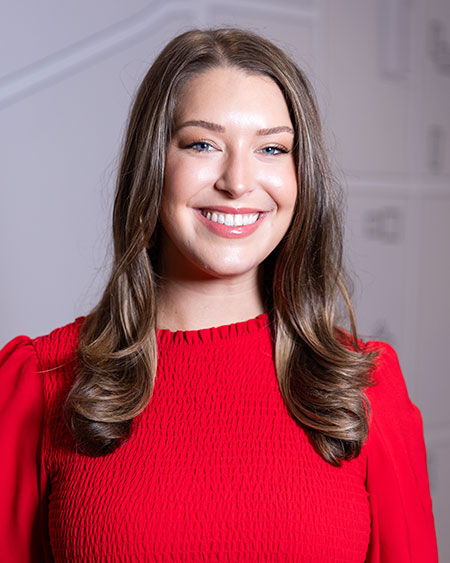 Director, Undergraduate Admissions
lsthomas@jsu.edu 
Call or text: 256-782-5265
Greetings from the friendliest campus in the South! My name is Lauren and I am from Southside, AL. I now reside in Jacksonville with my husband, Chris, who is a two-time JSU Alum and Educator / Head Coach of the Football & Wrestling programs at Ohatchee High School. We have a six-year old German Shepard named Tyson and a four-year old rescue named Mia! 
I am happy to serve as JSU's Director, Undergraduate Admissions & Recruitment. As a part of my duties, I oversee admissions processing, campus tours and events, and recruitment and communication for all undergraduate student types. I also serve as an admissions counselor to potential students from Oxford High School and Ohatchee High School.
I have worked in admissions at JSU since June of 2014. I have a BA in Communication from Auburn University and a MA in Liberal Studies from Jacksonville State University. I am involved in many professional organizations related to higher education admissions, including the Southern Association of College Registrars and Admissions Officers (SACRAO) where I serve on the organization's executive committee as the Program Vice President for Recruitment, Admissions, and Enrollment Management. I also serve on the Board of Directors for the RMC Foundation and the Ohatchee Athletics Booster Club. I am committed to learning and developing professionally, which is one reason why I have such a passion for helping students reach their goals in my role at JSU.
Feel free to contact me any time you have questions, need guidance through the admission process, or would like to schedule a visit. I would love to have you on our campus as a visitor and as a student.
Go Gamecocks!
Lauren