Bachelor of Science in Nursing
About the Baccalaureate Program
The JSU School of Nursing offers a Bachelor of Science in Nursing (BSN) degree. Students begin the nursing program by taking academic, core requirement courses (see plan of study below); a separate application is filed to request admission* into the clinical portion (upper division) of nursing. Students are admitted* to the upper division of nursing in the spring and fall of each year. Those seeking admission* to nursing must contact the Senior Lead Advisor at the College of Health Professions and Wellness (CHPW) at least three months prior to date of entry to establish records for acceptance* and complete the application process.
Application deadlines for upper division:
June 1 for Fall Semester
October 1 for Spring Semester
Late applications are not accepted.
*Graduates of the BSN program are eligible to seek approval to take the National Council Licensure Examination for Registered Nurses (NCLEX-RN). For information about Nurse Compact Licensure (NLC) and Multi-State Licensure please visit the National Council of State Boards of Nursing (NCSBN) website.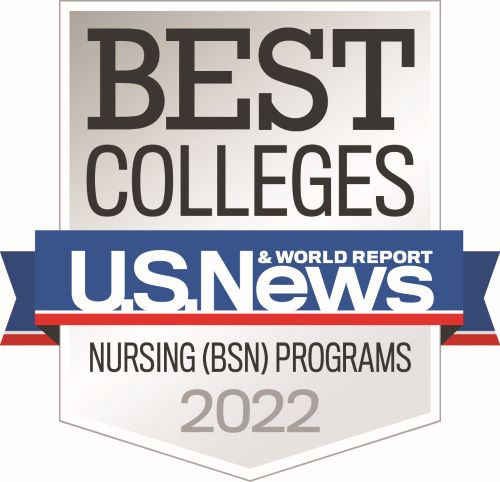 Admission* Requirements
All applicants must have an ACT or SAT score on file.  The ACT or SAT test must be completed within 5 years of the application deadline.  JSU has ACT and SAT score guidelines for admission to the university as a freshman student but those policies for admission to JSU are unrelated to the subsequent use of the ACT or SAT for admission to the upper division nursing program. A minimum ACT of 20 (composite) or a 1030 on the SAT is required to apply.  
Applicants for admission to upper division nursing must be admitted to Jacksonville State University. (Visit Our Office of Admissions)
Official transcripts from each college or university attended must be provided to the Jacksonville State University Admissions Office
Completion of all prerequisite courses with "C" or better
Minimum 2.75 GPA on core requirement courses
Each student's record will be reviewed as a basis for acceptance*
A student that has been enrolled in any upper division nursing program (RN or LPN) and was unsuccessful in progressing satisfactorily in that program is not eligible to apply
Students for whom English is not their native language must present TOEFL (Test of English as a Foreign Language) completed within four years and meet the School of Nursing TOEFL standard of: 560 for TOEFL written (paper-based), 220 for TOEFL CBT (computer based), or 83 for iBT (internet based).
Criminal background checks and drug screens are required for all nursing students.
*The term "admitted" refers to assessment of select criteria for upper division coursework as defined in the JSU Undergraduate catalogue. 

Applications/Information
Have a Question for JSU Admissions?
Ready to Apply?
Online Undergraduate Application
(800) 231-5291
(256) 782-5268
Jacksonville State University
Office of Admissions
700 Pelham Road North
Jacksonville, AL 36265-1602

For academic advisement or information specific to nursing contact:
(256) 782-8479
e-mail: pnelson@jsu.edu   
Jacksonville State University
Tricia Nelson
Senior Lead Advisor serving the CHPW
School of Nursing 
700 Pelham Road North
Jacksonville, Alabama 36265-1602