JSU News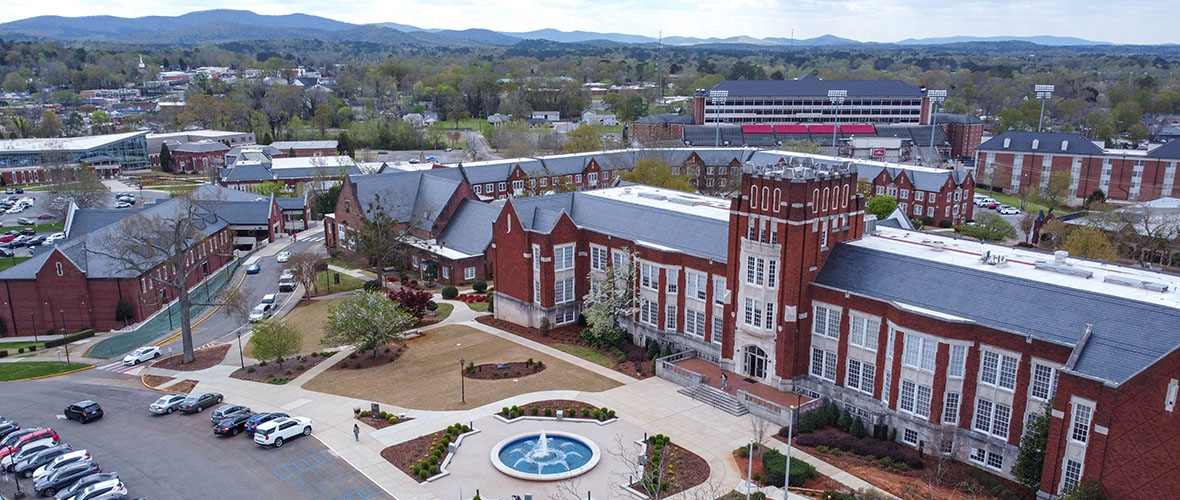 Summer Program Prepares Deaf and Hard of Hearing for College
06/07/23
JSU Disability Resources hosts summer camp for recent high school graduates who are Deaf or Hard of Hearing.

JSU Invited to Join First Scholars Network
06/02/23
The university is one of 76 universities to join the network this year, due to its commitment to first-generation college students.
Summer Hours and Information
04/27/23
A list of hours and information for the remainder of the spring semester, the summer semester and the short break in-between.
Business Students Place Sixth in Global Competition
06/01/23
Two teams competed against schools such as MIT, UC Berkeley and Johns Hopkins University.
Jax State Announces Spring 2023 Honors List
05/31/23
More than 2,200 undergraduates were recognized for their outstanding academic performance in Spring 2023.
Economic Summit Highlights Strong Labor Market for East Alabama
05/31/23
The JSU Center for Economic Development and Business Research discussed economic conditions in East Alabama at annual summit.
Walking the Line to Make Graduates Feel Special
05/19/23
Commencement readers walk the line before every graduation ceremony, checking the pronunciation or preferred name of each graduate.
Dr. David Thornton Named a Fulbright Scholar
05/11/23
The computer science professor will serve as a visiting professor at Graz University of Technology in Graz, Austria, this fall.
Gamecock Anglers Win Bassmaster College Series, Headed to Nationals
05/10/23
JSU students Seth Elkins and Dale Hansard won the two-day event held on Red River in northwest Louisiana.
JSU Jazz Ensemble Wins DownBeat Award
05/10/23
Student jazz group wins prestigious industry award.
JSU Unveils Summer Youth Camp Lineup
05/02/23
Once again, the university has organized several summer camps and programs to get future Gamecocks off the couch and on campus this summer.
Longleaf Studios Nominated for Three Emmys
05/03/23
The studio, which won two Emmys in 2022, is up for three awards in 2023 for its work for Alabama Public Television.
Nancy Grace Awarded an Honorary Doctorate
04/29/23
The famed television legal analyst was presented an honorary doctorate and served as keynote speaker at spring commencement.
JSU Center Grows Local Economy One Small Business at a Time
04/21/23
The SBDC assisted in the creation of 137 jobs, 33 new businesses and $3.6 million in accessed growth capital in 2022.
University Initiates Parking Study
04/19/23
Outside consultants are examining traffic and parking so a long-term strategy may be created to address concerns.