Longleaf Studios Nominated for Three Emmys
05/03/2023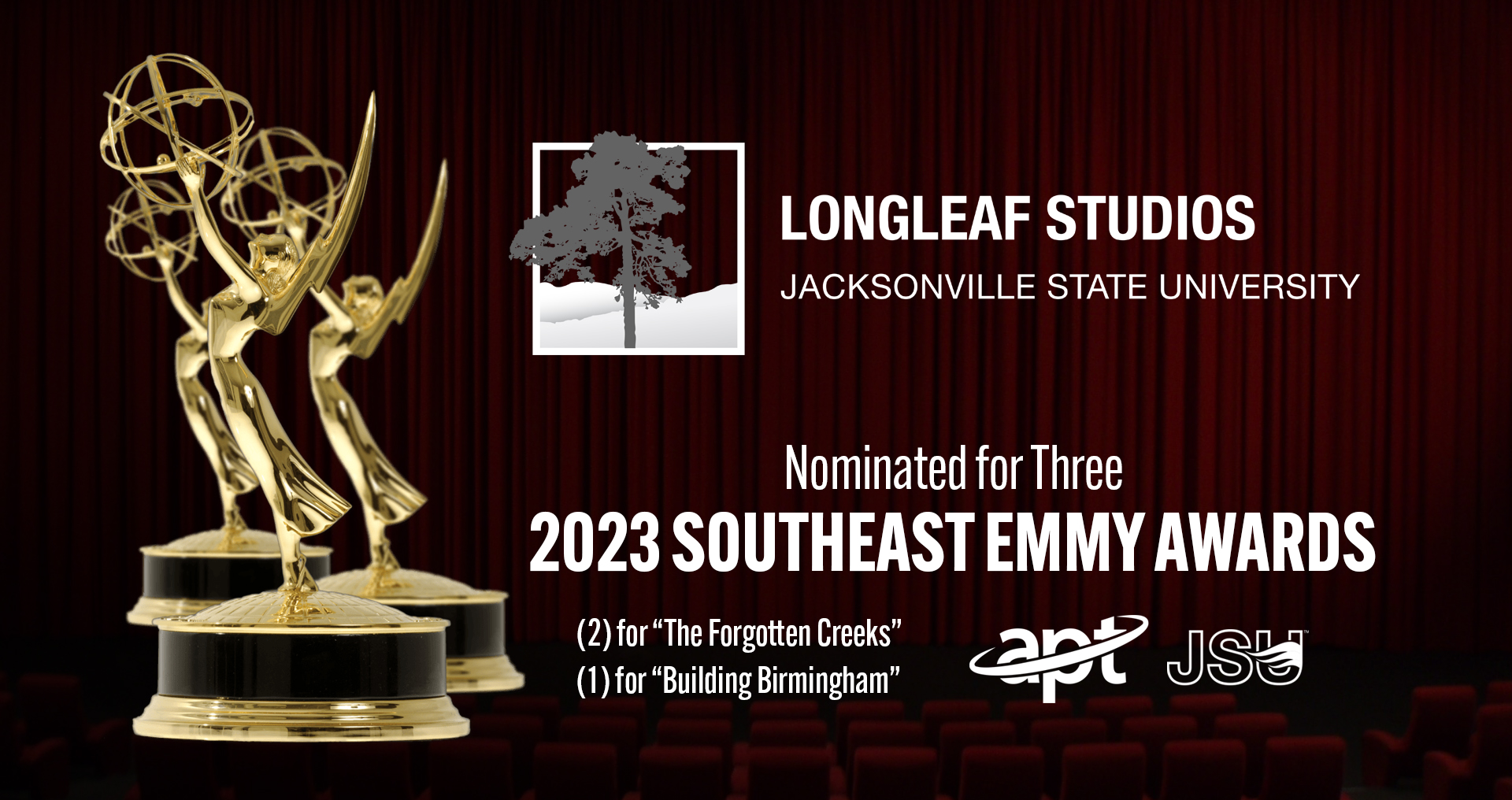 Winners will be announced on June 17 in a special ceremony in Atlanta.
by Madison Parker
With more than 1300 entries throughout the South, Jax State's Longleaf Studios has received three Southeast Emmy nominations for its latest documentaries, "The Forgotten Creeks" and "Building Birmingham: The Sloss Story."
Released on Nov. 17 on Alabama Public Television (APT), "The Forgotten Creeks" remembers the Poarch Creek tribe's history and its independence today. "Building Birmingham: The Sloss Story," which aired on APT on Jan. 19, recounts the story of Col. James Withers Sloss and his descendants who continue to shape Birmingham.
"It is an honor for Longleaf Studios to be recognized for our efforts in telling these two important stories," said Seth Johnson, director of Longleaf Studios and associate dean of the College of Arts, Humanities, and Sciences. "I had the privilege of directing both projects, which included a talented team of professional filmmakers that worked alongside 12 JSU students from the film and graphic design programs. Having their hard work recognized with an Emmy nomination is a reward that will live forever."
Longleaf Studios won two Midsouth Emmys in 2022 for "The Fire in Anniston: A Freedom Riders Story," which also aired on APT.
Winners will be announced June 17. Both documentaries can be viewed on the Alabama Public Television website.