Dr. David Thornton Named a Fulbright Scholar
05/11/2023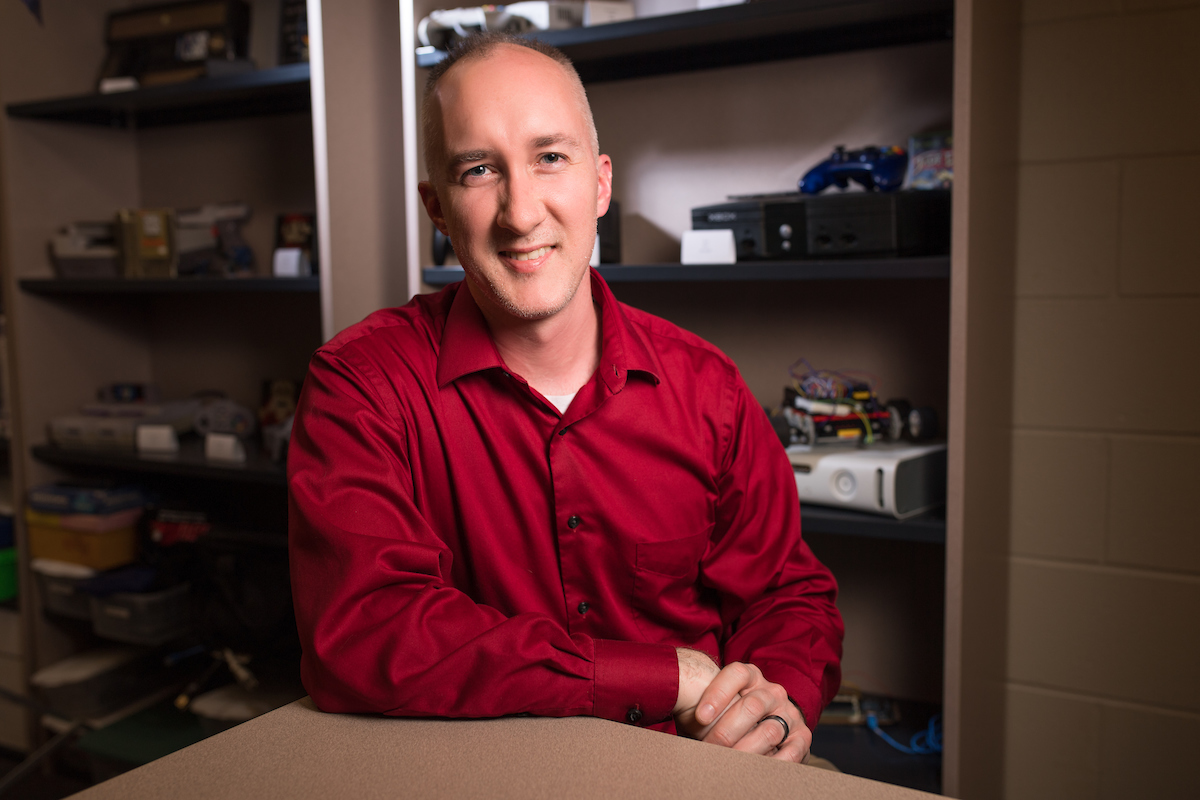 Dr. David Thornton, professor of computer science, will be traveling to Austria this fall as a Fulbright Scholar.
by Abigail Harrison
Dr. David Thornton, professor of computer science, has been named a 2023-2024 Fulbright Scholar by the US Department of State. He will serve as a visiting professor at Graz University of Technology in Graz, Austria, this fall.
Fulbright Scholar Awards are prestigious and competitive fellowships that provide unique opportunities for scholars to teach and conduct research abroad. Fulbright Scholars also play a critical role in US public diplomacy, establishing long-term relationships between people and nations.
In Austria, Thornton will teach two graduate courses in game development and virtual reality and collaborate with Game Lab Graz, led by the esteemed Dr. Johanna Pirker. He will design and implement new speech-control features for Pirker's successful Maroon virtual reality project, which allows students to conduct immersive physics simulations.
"I'll be working with her to add some speech controls to that system and will also get to play a little bit with things like EEG headsets that can read your mind and can see whether you've lost attention or whether you're stressed out or things like that," Thornton said.
The professor will begin his four-month placement in October. Thornton, who is a Gadsden native, has never traveled outside the country for a significant period of time, but he is excited for the opportunity and happy he gets to bring his family along for the journey.
From this project, he hopes to build and maintain an exchange between Graz University of Technology and Jacksonville State University so that computer science students could potentially collaborate with Game Lab Graz.
"As far as the project goes, working on the virtual reality project is the most fun thing that I'll do," Thornton said. "But the cultural exchange is just as important and building that relationship with another institution, because that could turn into a long-term relationship where maybe our students could work with their students to improve things over the years and work on projects."
 
JSU offers an undergraduate major in computer science that focuses on game development, as well as minors in game studies and e-sports.
Learn more about Dr. Thornton by reading a Faculty Spotlight written about him in 2017.