Trumpet Ensemble Invited to National Competition
03/10/2023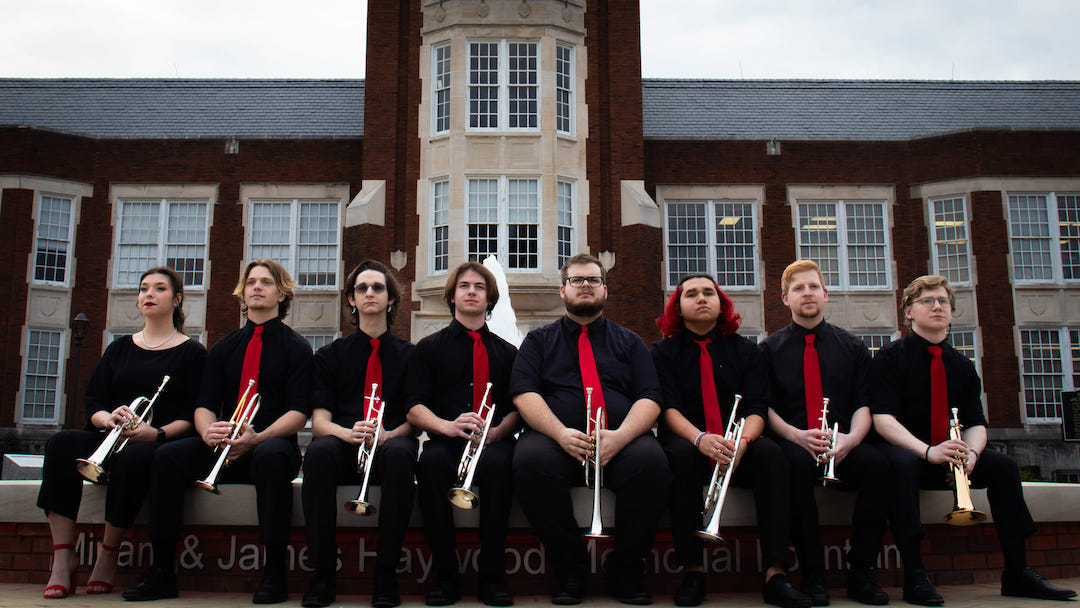 The JSU Trumpet Ensemble will travel to Colorado during spring break to compete against 25 universities.
by Buffy Lockette
For the second consecutive year, the JSU Trumpet Ensemble has been invited to participate in the National Trumpet Competition. The group will spend Spring Break 2023 at the University of Colorado, Boulder, performing alongside 25 peer universities in the quarterfinal/semifinal round of the competition.
Comprised of music majors with concentrations in music education and/or performance, the ensemble includes John Blakely, Gabe Bowles, Sam Estep, Brody Hester, Will McCutcheon, Holly Stokesbary, Justin Story and Del Valdez. They are led by Dr. Christopher Probst, associate professor of trumpet.
Founded by Dr. Dennis Edlebrock, the National Trumpet Competition is a nonprofit organization that showcases the talents of up-and-coming trumpet players. Since 1992, it has supported the education of more than 3,000 students from more than 40 states and six countries.