Business Alabama Honors Ingalsbe as Top Woman in Tech
03/03/2023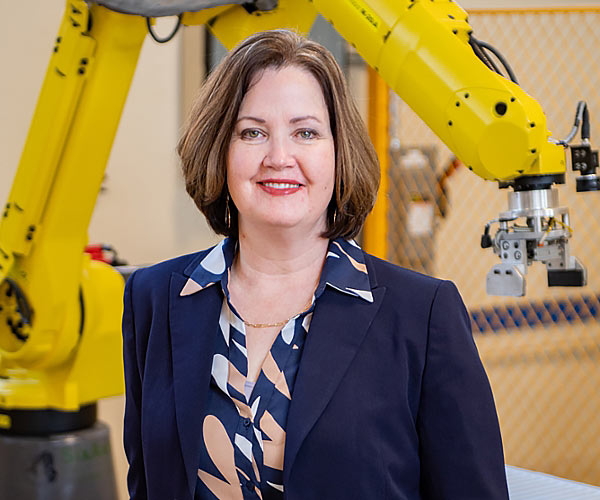 Dana Ingalsbe
by Buffy Lockette
Dr. Dana Ingalsbe, head of the JSU Department of Applied Engineering, has been named a Top Woman in Tech by Business Alabama. 
Ingalsbe joined JSU's faculty in 2002 after receiving a Ph.D. from Georgia Tech in pulp and paper science. In 2020, she was selected by her peers as the first woman to lead the nationally accredited department – which has experienced a period of tremendous growth in both facilities and enrollment under her leadership.
In 2021, Gov. Kay Ivey recognized the department's internship program as a Region 2 Best Practice in work-based learning. Ingalsbe continues to build on these efforts, recently spearheading the establishment of a co-op education program that provides students the flexibility to gain valuable work experience while in school.  
Passionate about workforce development, Ingalsbe has helped strengthen the university's partnerships with local industry, particularly Honda Alabama Auto Plant. Housed within her department is the JSU Center for Manufacturing Support, which provides students the opportunity to gain experience while supporting local industry with advanced manufacturing consulting and training. 
Applied Engineering prepares students to face the manufacturing challenges of the 21st century, including workplace safety, industrial automation, advanced manufacturing technologies and effective industrial leadership. It offers both graduate and undergraduate programs with 100 percent job placement rates.
Established in 2022, the Women in Tech list spotlights the top women working in technology in Alabama. Ingalsbe is one of 23 women statewide who will be featured in the April issue of "Business Alabama" magazine.