JSU to Host Northeast Alabama Heart Walk
02/24/2023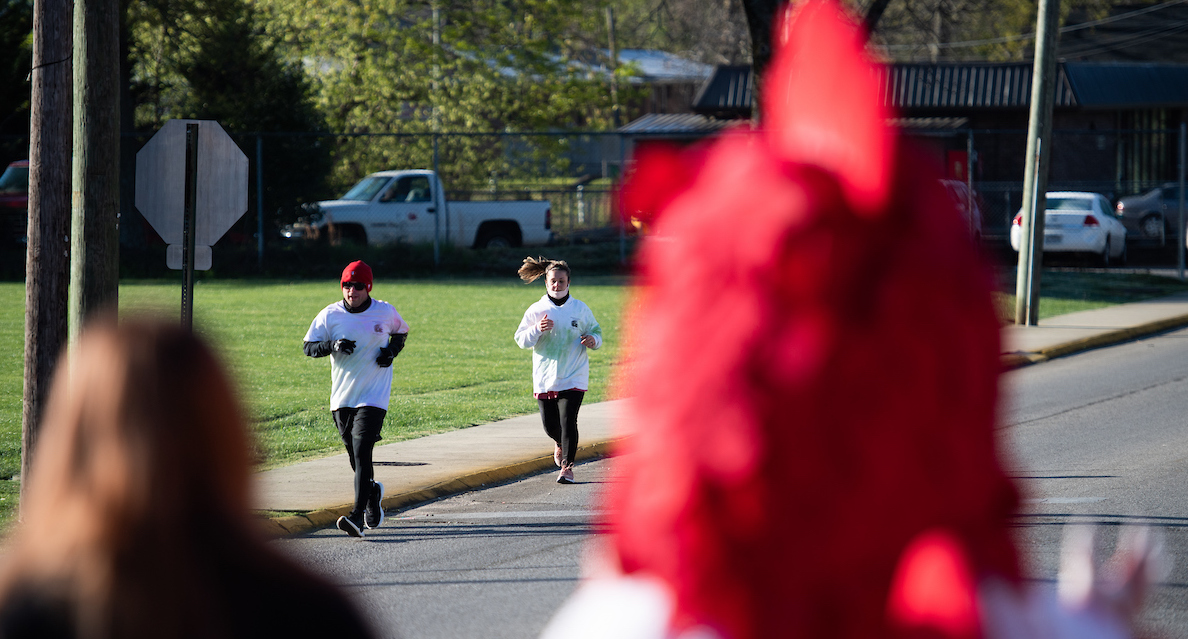 by Brett Buckner
Heart disease is the No. 1 killer of adults worldwide. To raise awareness and decrease the incidence of illness, JSU is hosting the annual Northeast Alabama Heart Walk on campus April 22.
This marks the first time JSU has hosted the Heart Walk, which usually alternates between Gadsden and Anniston. Having this type of event on campus offers a unique educational opportunity, according to Dr. Christie Shelton, JSU provost and senior vice president for academic affairs, who is serving as 2023 Heart Walk chair. 
"While heart problems are usually more common in older adults, young people are not without incidence," Shelton said. "My hope is that awareness begins as early as possible to allow young adults to choose healthier lifestyles so that their later years will be less impacted by heart disease and other issues."
Heart health is a personal issue for Dr. Shelton. In 2019, her husband had what appeared to be to be seizure. After several rounds of tests and procedures, it was determined that he had a 95 percent blockage in his circumflex artery. 
"Later that same year, he had a heart attack, which also presented oddly as he never had any EKG changes," said Shelton, a registered nurse and JSU's former nursing dean. "The next year, he had further blockage. His dad also had a couple of heart attacks." 
Thankfully her husband recovered, but Dr. Shelton learned from the experience just how valuable education and awareness are for all ages.
"Health problems in our later adult life begin with our choices as young adults," she said. "Over time, the body responds negatively to the lack of exercise, poor diet, lack of sleep and general poor choices. If we could get to a level of awareness where we realize that it is so important to prioritize health and nutrition early on, we would see heart disease decline – of this, I have no doubt." 
The Heart Walk will benefit the American Heart Association, which has a local fundraising goal of $140,000 this year. 
"Funding the mission of the American Heart Association is very important to the lives changed by our research and advocacy efforts," said Heidi Darbo, regional director of development for the West Alabama and Northeast Alabama American Heart Association. "The Heart Walk is much more than a fundraiser. It's a way to encourage your coworkers, friends and family to join one another in the fight against the No. 1 killer of men and women."
Activities will begin at 8 a.m. at the Pete Mathews Coliseum parking lot, before the walk around campus commences at 9 a.m. There will be one-mile and three-mile routes, and participants can walk for as long as they wish. The finish line will feature activities such as a photobooth, CPR demos, a bubble wrap stomp, and recognition of heart disease survivors. 
Registration for the Heart Walk is free, and there is no minimum donation to participate. Sign up at www.gadsdenheartwalk.org.