Marching Southerners Presented the Sudler Trophy
11/12/2022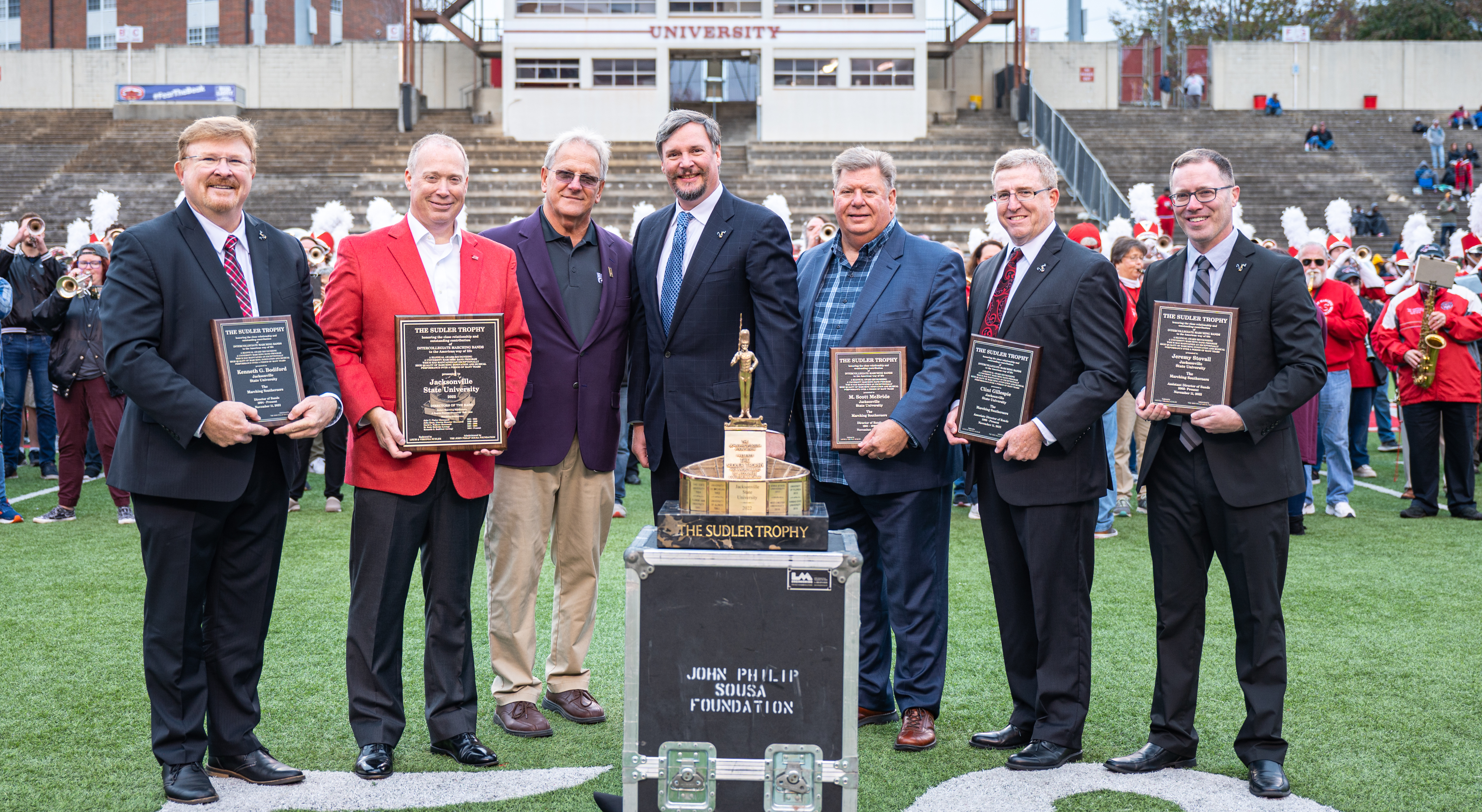 The Marching Southerners were presented the 2022 Sudler Trophy at halftime of the Nov. 12 football game.
by Buffy Lockette
The Marching Southerners were presented the Heisman of marching bands, the Sudler Trophy, during halftime of the final home football game of the season on Nov. 12.

Generations of band members gathered on Burgess-Snow Field to officially accept the trophy from the John Phillip Sousa Foundation. The award is given to one collegiate marching band every two years and JSU is the smallest university ever to win. 
"This award is a culmination of all the hard work and dedication of past members and directors dating back to the founding of The Southerners and Marching Ballerinas in 1956," said Dr. Ken Bodiford, director of bands. "It is truly an honor to share this accomplishment with our entire band and university family."
Established in 1982, the Sudler Trophy recognizes collegiate marching bands of particular excellence that have made outstanding contributions to the American way of life. It is awarded biannually to a college or university marching band that has demonstrated the highest musical standards, the most innovative marching routines and ideas, and made important contributions to the advancement of college marching band performance standards.