Applications Now Open for New Doctoral Program
11/09/2022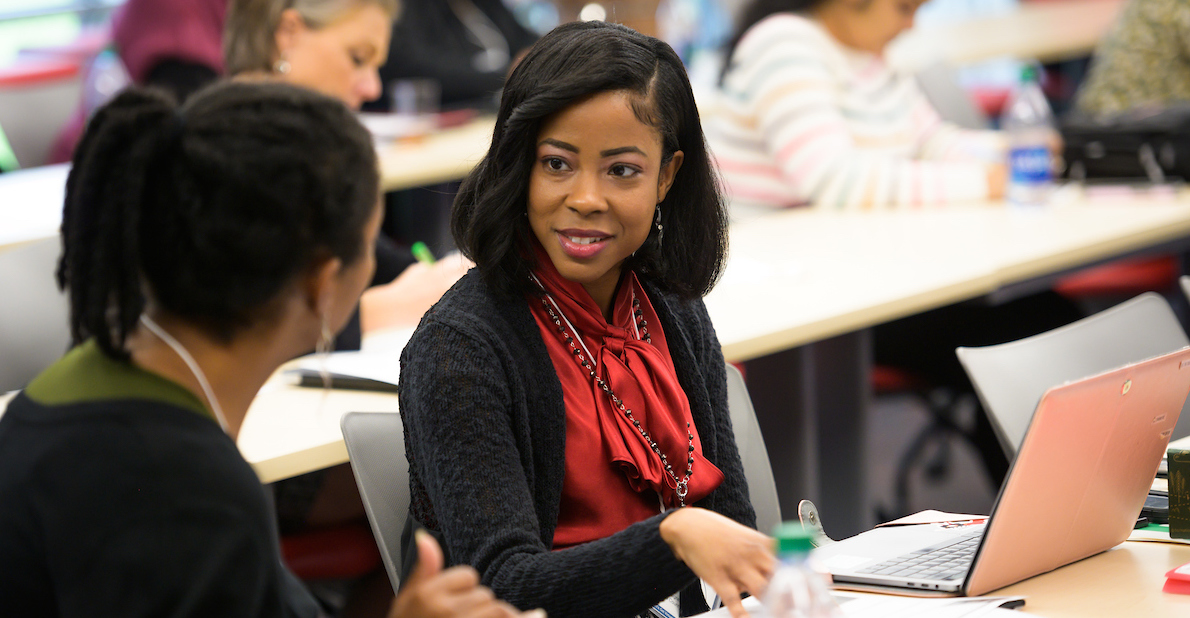 Area teachers participate in training on campus in 2019. Photo by Grace Cockrell.
by Buffy Lockette
With approval from the state and its accrediting body, JSU is now accepting applications for its new doctoral program - the Doctor of Education (EdD) in educational leadership - and plans to enroll its first cohort of students in Spring 2023.
The interdisciplinary degree program is designed to foster creativity and diversity of thought among scholars working in or studying the field of education. It will prepare educational leaders in P-12 schools, postsecondary education and other educational/community settings.
"This doctorate builds on the quality education programs for which JSU is known to deliver, and will offer a terminal degree option requested frequently by our graduates," said Dr. Christie Shelton, provost and senior vice president for academic affairs. "This is such an exciting time for the College of Education and Professional Studies as they continue to advance degree opportunities for the area."
The 60-hour curriculum consists of coursework in four areas: 18 hours in educational foundations and environments, 18 hours in research and inquiry, 18 hours of electives and six dissertation hours. To meet the needs of working professionals, the program is designed to allow students to complete it in 10 semesters, with the majority of coursework online and three residency weekends throughout the program.
The program is approved by the Alabama Commission on Higher Education and the Southern Association of Colleges and Schools Commission on Colleges (SACSCOC). It is the third doctoral program offered by JSU. In 2010, the university established its first doctorate degree, the Doctor of Science in emergency management, followed by the Doctor of Nursing Practice in 2017.
Applications for Spring 2023 are due Dec. 1.