Juneteenth Celebration Moved Indoors Due to Heat Advisory
06/15/2022
by Buffy Lockette
The Juneteenth Celebration to be held on campus June 16, 6-10 pm., has been moved inside Merrill Hall due to a heat advisory.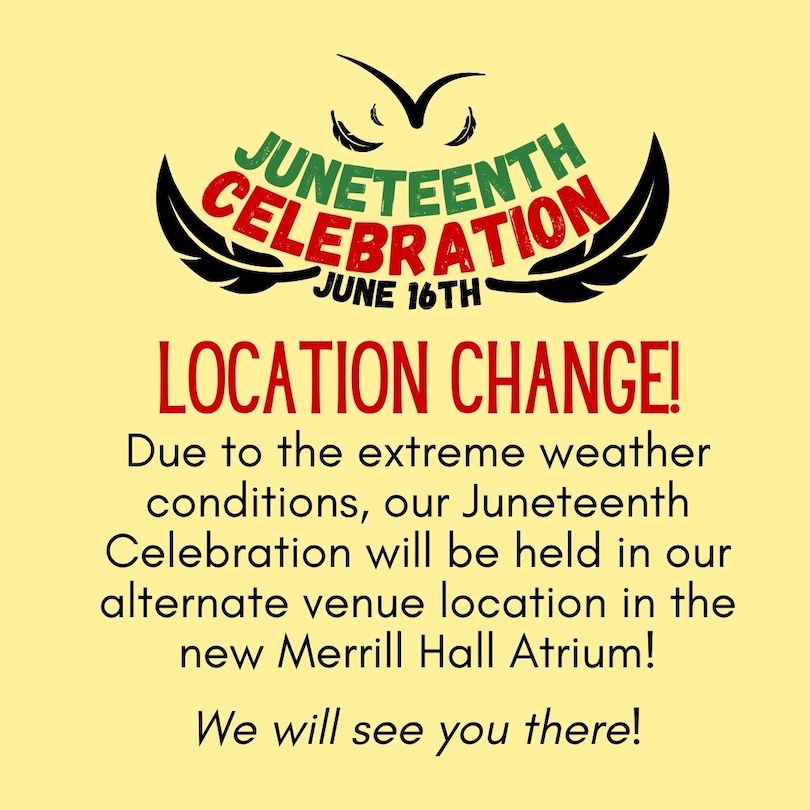 Presented by JSU, the City of Jacksonville and the Calhoun County Area Chamber and Visitor Center, the family friendly event is free and open to the public. Activities will include music, dancing, card games, corn hole, vendors, and food and drinks. 
Charlcie Pettway Vann, director of the JSU Office of Diversity and Inclusion, will share a brief history of Juneteenth and there will be musical performances by Dr. Cory O'Neal, the JSU Gospel Choir and Tad O'Jazz. 
Read a statement about Juneteenth from Pettway Vann on the Diversity and Inclusion website.