Unique Courses for Summer 2022
04/05/2022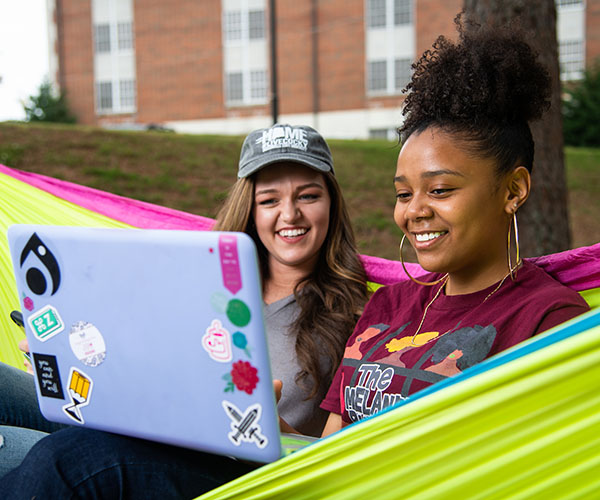 Taking unique courses can help you make the most of your semester and get you ready for the career of your dreams.
by Abigail Harrison
With a new semester approaching comes a new list of unique and exciting courses being offer here at Jacksonville State University. Whether you're interested in athletic trends, social media's impact on society, or learning more about why crimes occur - we have a course for you! 
COM 345: Socia Media and Society – Do you want to learn how social media has transformed the way we communicate? In this course, students will become familiar with social media tools, practices, audiences, and theories through several interactive projects.
CS 444: Artificial Intelligence – When you hear artificial intelligence, you probably think about futuristic robots, but AI is so much more. Google Translate, Siri, and autocorrect are all examples of artificial intelligence functions that we use every day without noticing. In this introductory course, students will learn the principles and methods of artificial intelligence programs.
CJ 300: Theories of Crime Causation – Do you wonder why crime occurs? Through this course, you can examine the biological, psychological, sociological, political, and economic theories of crime causation.
EED 299: Teaching Diverse Populations – As an elementary educator, your classroom will be filled with students from various backgrounds. This course will introduce you to teaching diverse populations, including cultural groups, socioeconomic groups, learning styles, and disabilities.
NU 344: Perspectives in Women's Health – This nursing course provides an overview of current women's health issues. Students will analyze the social, political, economic, and cultural factors that influence women's health across the lifespan.
HPE 525: Issues and Trends in Athletics – Do you want to learn about the issues coaches face in secondary and collegiate level sports? In this course, you can study the trends and issues in coaching, explore why they occur through applied perspectives, and discuss approaches to solving these problems.
LS 104: Academic Success Skills – Are you nervous about transitioning into college? The Academic Success Skills course is a perfect way to get adjusted on the Friendliest Campus in the South! This individualized course for freshmen students provides supportive guidance in study skills, problem-solving, decision-making, and college adjustment.
SW 306: Stress, Coping, and Resilience – This course informs students about how stress can impact their physical and mental health, as well as how to cope with stress and stay resilient in the workplace. 
HY 452: The Age of Jefferson and Jackson, 1783 to 1850 – This course focuses on the development of America from the end of the American Revolution until the Compromise of 1850. Students will specifically study the influence that Presidents Andrew Jackson and Thomas Jefferson had on the evolution of democratic policies in the country.
FCS 122: Fundamentals of Food Preparation and Meal Management – Are you interested in learning how to cook? In this course, you will explore different kinds of foods, learn how to create and make the perfect meal, and have a fabulous time in the weekly kitchen lab preparing meals to enjoy with your classmates.
RDG 298 Literature and Language for Children – In this fun course, you will survey genres of Children's and Young Adult literature. Students will learn about story elements and evaluation of children's literature, as well as explore themes, similarities, and differences among the various genres. Upon completion, students will be able to support a literature and language rich classroom environment. This course may be taken prior to Teacher Education Program eligibility. 
There's still time to add these courses to your schedule! The last day to register is June 20, 2022.