Grants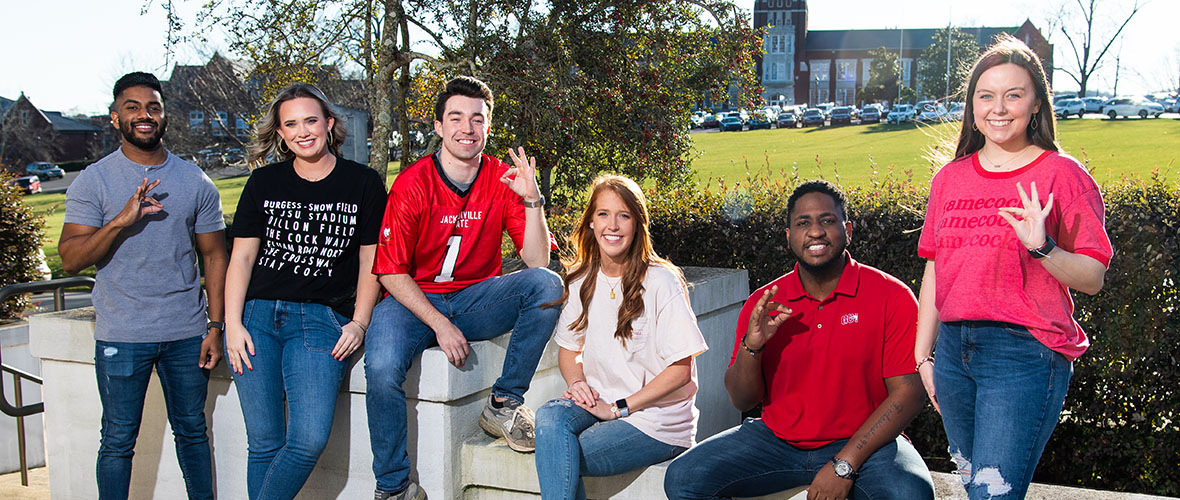 Most Grants are sources of financial aid that generally do not have to be repaid. They can come from the federal government, your state government, your school, or a private or nonprofit organization. Grants usually have their own set of application guidelines and eligibility criteria, so be sure to do your research before applying. 
Year-Round Pell Grant is Available!
If you are currently Pell Grant eligible for 2022-2023, you will be eligible to receive Pell Grant for the Summer 2023 semester! You must enroll in at least six credit hours during the summer semester (any combination of sessions) to maintain your eligibility for the additional Pell Grant award. You will be evaluated for eligibility once you register for summer courses.
Federal Aid
Federal Pell Grants are awarded to undergraduate students based on their expected family contribution as determined by the FAFSA and the number of hours a student is enrolled in at the time of the payment due date. View the 2022-2023 Pell Grant Chart.
Federal Pell Grants are for students who have not earned a bachelor's or professional degree.

(In some cases, however, a student enrolled in a postbaccalaureate teacher certification program might be eligible to receive a Federal Pell Grant.)

Students are not eligible to receive a Federal Pell Grant if they are incarcerated in a federal or state penal institution or are subject to an involuntary civil commitment upon completion of a period of incarceration for a forcible or nonforcible sexual offense.
A Federal Pell Grant does not have to be repaid except under certain circumstances.  
A Free Application for Federal Student Aid (FAFSA) must be completed.

Steps to complete a FAFSA are listed under the FAQ tab.
Jacksonville State University receives a certain amount FSEOG/SEOG funds each year from the U.S. Department of Education's Office of Federal Student Aid. The JSU Financial Aid Office will award FSEOGs/SEOGs to students that have the most financial need. This system works differently from the Federal Pell Grant Program, which provides funds to every eligible student.
A TEACH Grant is different from other federal student grants because it requires you to take certain kinds of classes in order to get the grant and then do a certain kind of job to keep the grant from turning into a loan. TEACH provides grants of up to $4,000 a year to students completing or planning to complete course work needed to begin a career in teaching.
For additional information, please visit studentaid.gov
TEACH Grant Requirements
JSU TEACH Grant Requirements
State Aid
ASAP is a need-based, state/federal grant ranging from $0 to $1000 per academic year.  Eligible students are undergraduate students who are Alabama residents attending eligible Alabama institutions. A Free Application for Federal Student Aid (FAFSA) must be completed. Jacksonville State University receives a certain amount ASAP funds each year from the ACHE. Once the full amount of JSU's ASAP funds has been awarded to students, no more ASAP awards can be made for that year. Students who receive ASAP from JSU will be reported to ACHE.
An award to be used for tuition and educational fees for Alabama National Guard members to attend a postsecondary educational institution in Alabama. The award is based on financial need. This award is for students who are active members in good standing with a federally-recognized unit of the Alabama National Guard. Participants also may receive federal veterans benefits, but must show a cost less aid amount of at least $100. Below is the link to the application. Forms must be signed by a representative of the Alabama Military Department and the financial aid officer at the college or university the student plans to attend. Completion of the Free Application for Federal Student Aid (FAFSA) is required. Student's should contact Military & Post Traditional Student Services for more information.
Alabama Department of Rehabilitation Services (ADRS) Website
Vocational Rehabilitation Services (VRS), the largest division within the Alabama Department of Rehabilitation Service, helps Alabamians with disabilities achieve independence through employment. Students who have physical disabilities may be eligible for assistance through the Vocational Rehabilitation Service. Alabama residents needing more information may contact the agency at 2127 East South Boulevard, Montgomery, AL 36199.
Additional Information - Detailed information on federal student financial aid programs is available from the U.S. Department of Education and in the JSU Financial Aid Office.