2019 Alumni of the Year
Alumnus of the Year - Dr. Eric Mackey '92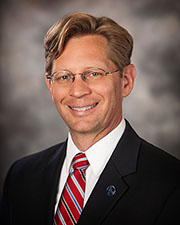 Dr. Mackey earned a BS in education from JSU in 1992. He continued his education earning a Doctor of Education, with an emphasis in curriculum and instruction, from the University of Alabama in 2001. His twenty-six-year career in education began as a teacher at Saks High School in 1993. He currently serves as the State Superintendent of Education for Alabama. Prior to serving in this position, Dr. Mackey served as the Executive Director of the School Superintendents of Alabama, superintendent of Jacksonville City School System, assistant principal, and principal.  He is a board member of the Tukabatchee Area Council, Boy Scouts of America and a Maxwell chapter member of the Air Force Association and the immediate past president of the Montgomery Rotary Club. He and his wife, Robin Dorsett Mackey'90/'93, reside in Pike Road, Ala. And have three sons.
Alumna of the Year - Ms. Amiko Johnson '86
Ms. Johnson earned a BS in computer information systems from JSU in 1986. She continued her education at Georgia State University, earning an MBA in management in 2000. Ms. Johnson has over twenty-five years of experience in Information Technology. Currently she is a Project Delivery Specialist with Deloitte Consulting, LLP.  Ms. Johnson is also a licensed Real Estate Associate Broker and Realtor with Coldwell Banker Residential Brokerage's Intown Atlanta office. She is active in her church, New Birth MBC-Lithonia, and community.  She is a lifetime member of the Delta Sigma Theta Sorority Incorporated. Ms. Johnson serves on the steering committee for the Divine Nine Alumni Committee who hosted the annual D9 Unity Day for the Boys and Girls Club of Central Alabama on JSU's campus the last few years. She is the current President of JSU's Black Alumni Chapter (BAC). During her tenure, BAC began hosting two signature events on campus annually: Lunch and Basketball in February and Black Alumni Weekend (including the Diversity Workforce Recruitment Fair) during football season.  These events are for all alumni, students, and community to network and fellowship.  Ms. Johnson resides in Stone Mountain, GA.
Young Alum of the Year - Mr. Brett Johnson '15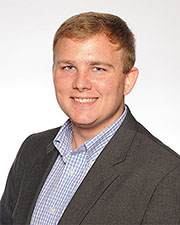 Mr. Johnson earned a BA in communication and political science from JSU in 2015 and is now completing a Master of public administration. As an undergraduate, he was involved in various aspects of campus life including SGA and Pi Kappa Phi Fraternity. Mr. Johnson is Vice President of Community Engagement for the Liberty Learning Foundation, a statewide nonprofit which facilitates empowering civics and character education programs in K-12 schools. Prior to this position, Mr. Johnson served as Public Relations Director for the Alabama Education Association. He and his wife, Tiffany Gorham Johnson '14/'18, recently had their first child, Laike, and the family resides in Boaz, Ala. Brett serves his local community as a Commissioner for the Boaz Housing Authority and as an Ambassador for the Boaz Chamber of Commerce. 
Military Alumnus of the Year - Col. Samuel Fiol '94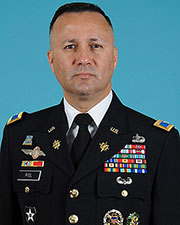 Col. Fiol is a 1994 graduate of JSU, earning a Bachelor of Science in Education and receiving his commission as a Distinguished Military Graduate of the Gamecock Battalion Reserve Officers Training Corps program. He currently serves as the Commander, 502d Force Support Group and Executive Agent (Garrison Commander), Joint Base San Antonio-Fort Sam Houston & Camp Bullis. Col. Fiol's military education includes the Military Intelligence Officer Basic Course, Infantry Captains Career Course, USMC Command and Staff College, and National War College. In addition, he has earned a Master of Policy Management from Georgetown University, a Master of Military Studies from Marine Corps University, and a Master of Science in National Security Strategy from the National War College.  Col Fiol has served in command and staff positions across various echelons of the Army and in the joint, interagency, intergovernmental and multinational environment. He has spent approximately seventy percent of his career in overseas assignments in the Republic of Panama, Hawaii, the Republic of Korea, the Republic of Iraq (Operation Iraqi Freedom IX and X) and the Islamic Republic of Afghanistan (Operation Enduring Freedom, 3, 13 and 14). Throughout his 25-year career, he has earned several awards, most notably among them: Defense Superior Service, Bronze Star (3OLC), Defense Meritorious Service and the Meritorious Service (3OLC) medals.  He resides in Fort Sam Houston, TX.
Outstanding Faculty/Staff Member of the Year - Dr. Gina Mabrey '91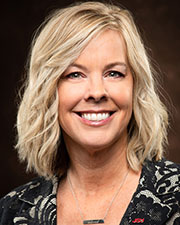 Upon completing her BS in exercise science and wellness from JSU in 1991 and her MS in exercise physiology from Auburn University in 1993, Dr. Mabrey began teaching in the department of Health, Physical Education, and Recreation at JSU in 1994. She continued her education at the University of Alabama at Birmingham, earning a Doctor of Philosophy, Health Education/Promotion in 2017. Dr. Mabrey currently serves as department head and an Associate Professor in the department of Kinesiology. Courses she has taught include Concepts of Wellness, Exercise Physiology, Design of Wellness Programs, Motor Development, Exercise Science and Wellness, Sports Safety Training, Kinesiology, and Biomechanics. She is an alumna and past chapter advisor of the Delta Zeta Sorority at JSU. Dr. Mabrey established and coordinates the annual Gamecock Gallop 5K run in October each year, which began in 2000. She resides in Southside, Alabama with her husband, George Gruver. 
Alumni Chapter of the Year - The Student Alumni Association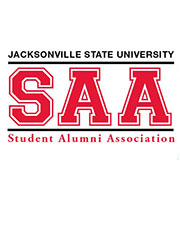 The Student Alumni Association (SAA) is led by current president, Ms. Victoria Clements. It is a student organization that prepares students for life after college. Members participate in resume-building workshops, mock interviews, etiquette meals and mentoring programs among other things. Within the past year, two scholarships have been established for the benefit of SAA members. 
Do You Know an Outstanding JSU Grad?
To nominate someone for the 2020 Outstanding Alumni of the Year Awards, complete the nomination form by Feb. 1, 2020.