Ms. Eryn Oft
Instructor
255 Mason Hall
(256)782-5046
eoft@jsu.edu 
A bassoonist by nature Eryn Oft gravitates toward education and pedagogy of double reeds. Since joining the faculty at Jacksonville State University in 2007, Eryn has developed a double reed studio (community and student based) and created the JSU Double Reed Day, an annual event.
As a performer, Eryn developed an international reputation performing with orchestras and chamber music groups throughout Europe, Mexico, the US and Canada. She has been the recipient of travel grants and artistic residencies, most notably with the Banff Centre for the Arts. Currently, Eryn has been heard performing with the Atlanta Opera, Chattanooga Symphony Orchestra, Atlanta Ballet, Rome Symphony Orchestra, Columbus Symphony Orchestra and Alabama Symphony Orchestra.
As an educator and clinician Eryn utilizes innovative methods to express artistic concepts, making art accessible and sparking curiosity. Following her work with Harvard Brain Scientist Dr. Jill Bolte Taylor, Eryn revolutionized music history pedagogy, moving away from standard memorization into ideas that unite the right and the left brain, increasing retention and substantially raising students' national test scores. In all of her endeavors she strives to communicate and connect with audiences of all cultures and demographics.
In her free time Eryn serves as outreach for band and orchestra programs in the area. Prior to her work at Jacksonville State University she served as faculty at Snow College and Instructor at Indiana University. Eryn is a graduate Indiana University Jacobs School of Music, receiving her masters and undergraduate degrees in bassoon performance with a minor in early music.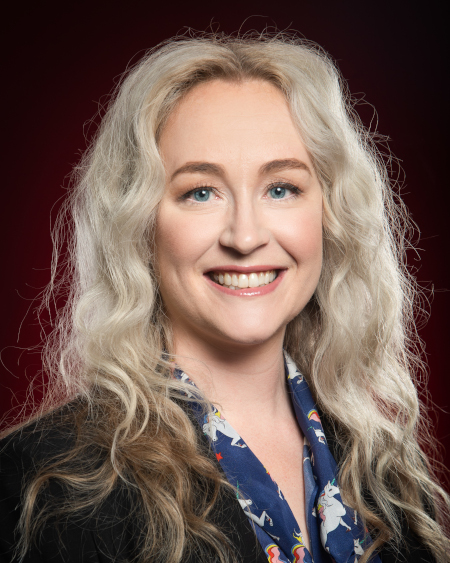 Courses Taught
Music History (Antiquity through Contemporary)

The Symphonies of Ludwig van Beethoven

Advanced Introduction to Music History for Music Majors and Minors

Introduction to Music History for Non-Music Majors

Introduction to Conducting

Advanced Conducting Private Lessons

Private Bassoon, Oboe, and English Horn Lessons for Graduate and Undergraduate

Master-classes for Bassoon and Oboe students

Chamber Music Coach for JSU Woodwind Quintet and Double Reed Choir

Independent Research Projects for Theses and JSU Writing Symposium
Education
Bassoon Repair Apprenticeship with restoration and voicing technician Ken Potsic, Atlanta GA, Fall 2018- Present

Master of Music in Bassoon Performance, Indiana University, December 2004

Minor in Renaissance and Baroque Music

Graduated with Academic Honors on Performance and Academic Scholarship

Bachelor of Music in Bassoon Performance, Indiana University, Spring 2001

Graduated with Academic Honors on Performance and Academic Scholarship