CC General Photos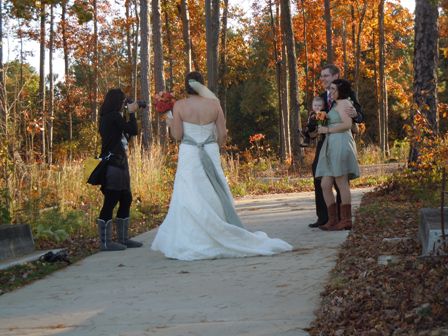 Fall Wedding photos outside Canyon Center make for a great memory.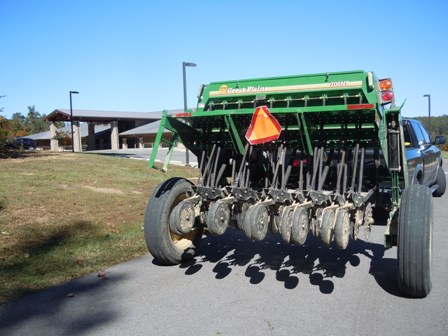 Canyon Center Conservation & Facilities Coordinator, BJ Johnson, utilizes environmentally friendly no till drill technology to plant grass seed without disturbing the soil.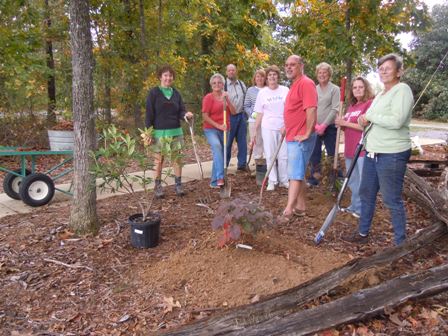 DeKalb and Cherokee County Master Gardners volunteer to beautify the Canyon Center.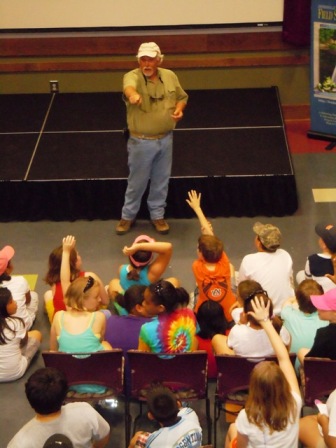 BJ Johnson gets plenty of answers to his many questions.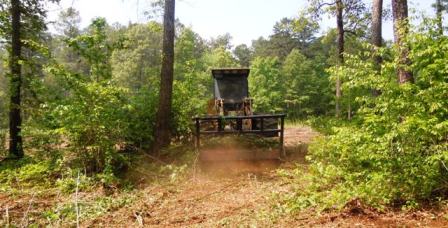 Envirogrinder clears brush opening a beautiful view of Canyon Center from Highway 35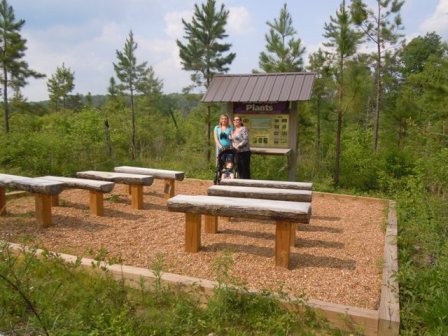 PATH to Learning Project now completed and kiosks installed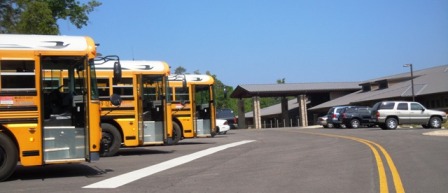 School buses fill Canyon Center parking lot with excited students from Williams Elementary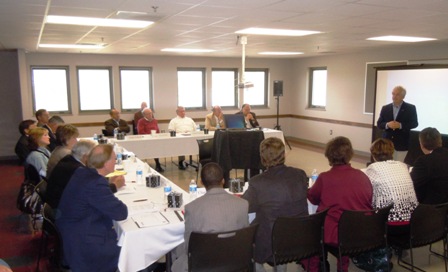 Little River Canyon Center Director Pete Conroy greets the JSU Foundation Board of Directors led by its Director Melanie Delap with Board President Julia Segars - the JSU Foundation consists of volunteers to promote and support the mission of JSU.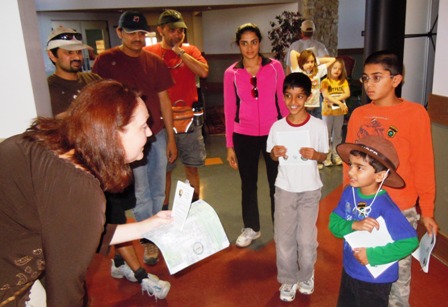 Children from several Atlanta area families recite pledge and receive National Park Service badge along with certificates after becoming "Junior Rangers" at the Canyon Center.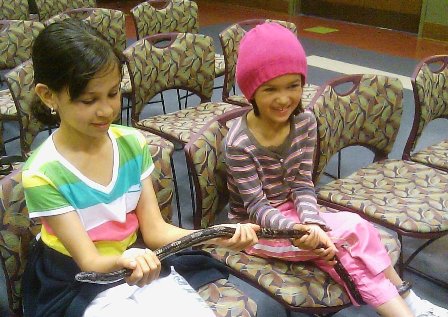 After a day of hiking and beautiful weather, the MooYoung sisters from Summerville, Georgia experience a friendly Grey Rat Snake ( Elaphe obsoleta spiloides) in the Canyon Center HD Theatre.






Canyon Center at Sunset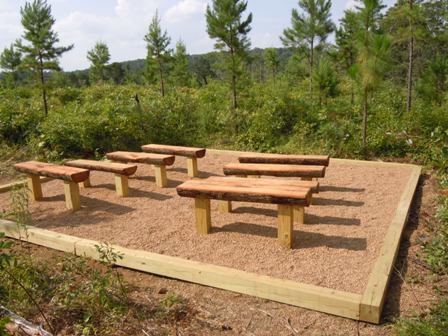 August 2010: Final construction phase of Dept. of Education PATH grant provides interpretive loop trail with outdoor classrooms along the way.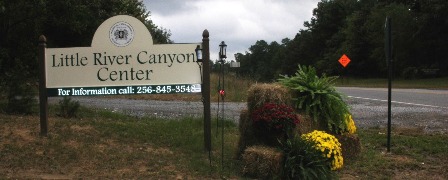 October 2009 - Canyon Center "temporary entrance" on Highway 35