Joanne E. Gates
Professor, Emerita
jgates@jsu.edu              
Dr. Gates is author of the biography Elizabeth Robins, 1862-1952: Actress, Novelist, Feminist (1994) which won the Elizabeth Agee Award from the University of Alabama Press. She is project director for The Elizabeth Robins Web. She delivered the JSU Faculty Scholar Lecture in 1995:  "Elizabeth Robins: A Life in Letters." She has edited Elizabeth Robins's play of 1907, Votes for Women, published in the anthology Modern Drama by Women (Routledge, 1996), and has co-edited (with Victoria Joan Moessner) The Alaska Klondike Diary of Elizabeth Robins, 1900 (University of Alaska Press, 1999). She has authored reviews of Shakespeare plays and won awards sponsored by the Alabama Poetry Society.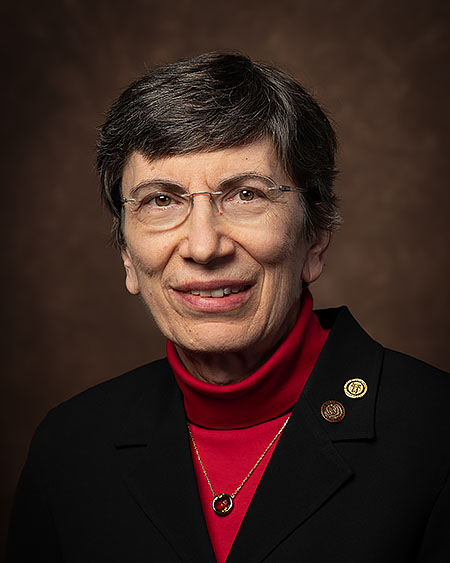 Courses
Previously 

Taught:
EH 102 English Composition II
EH 201 American Literature I
EH 202 American Literature II
EH 203 Survey of English Literature I
EH 204 Survey of English Literature II
EH 403 Shakespeare I
EH 404 Shakespeare II
EH 413 English Drama
EH 420 Women's Literature
EH 501 Introduction to Graduate Study in English
EH 562 Studies in Shakespeare
Education
Ph.D. in English from University of Massachusetts at Amherst in 1987
M.F.A. in Theater from University of Massachusetts at Amherst in 1981
B.A. in Drama from Vassar College in 1972
Other Responsibilities
Chair of the Board, Friends of Houston Cole Library 2001 to 2015.