COVID-19 Testing for Fall: July 30, 2020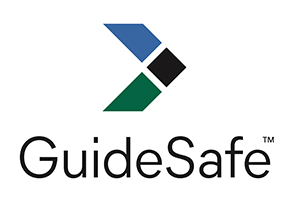 Jacksonville State University has launched JSU Healthcheck, a web-based assessment tool powered by GuideSafe that allows users to report their COVID-19 symptoms and exposure history. Before the start of the semester, all JSU students, faculty and staff are required to log in to the JSU Healthcheck website to complete a short assessment
Upon logging in to JSU Healthcheck for the first time, users will be prompted to complete an initial 20-second survey. Going forward, it will take approximately 10 seconds to complete a Healthcheck assessment. The university encourages employees and students to complete a Healthcheck daily, but requires participation every three days. Compliance will be monitored by the university and reminders will be sent to those with missing assessments.
After completing a Healthcheck, users will receive a response categorizing their risk as "Least Risk," "May Be at Risk" or "Greater Risk" – each with its own instructions on how to proceed to campus for class or work. Additionally, students, faculty and staff are encouraged to notify the university if they are diagnosed with COVID-19 by completing a Self Reporting Form.
Healthcheck is a HIPAA compliant platform and does not track the location of users. The information will be used to ensure compliance and identify those on campus who may need to be tested to further prevent the spread of COVID-19.
Links to JSU Health Check and the Self Reporting Form, as well as a list of Frequently Asked Questions for Fall 2020, are easily accessible on the university's COVID-19 webpage. Additionally, the university's Fall 2020 Comprehensive Reopening Plan is available for review in the same location.
Working together, JSU students, faculty and staff can limit the spread of COVID-19 and ensure campus is healthy and safe.
Keep JSU Healthcheck at Your Fingertips
Here's five ways to quickly access Healthcheck: 
Bookmark the Healthcheck website on your computer
Access Healthcheck within the JSU Mobile App
Log in to MyJSU and click on the Healthcheck button in the upper left corner
Click on the Healthcheck button featured prominently on the COVID-19 webpage
Pin the Healthcheck link to the homescreen of your device: 
iPhone/iPad: Open JSU Healthcheck in your browser, tap the share icon at the bottom, click "Add to Home Screen" from the menu.
Android: Open JSU Healthcheck in your browser, click on the three dots in the top right menu, select "Add to Home Screen" from the menu.