Dr. Dana Ingalsbe
Department Head and Associate Professor, Applied Engineering
345 Merrill Hall
(256) 782-5294
ingalsbe@jsu.edu
Dr. Ingalsbe graduated from Roberts Wesleyan University (Rochester, NY) in 1995 after completing an undergraduate degree in biochemistry at the school. She then completed her graduate work at The Institute of Paper Science and Technology at Georgia Tech in Atlanta, studying pulp and paper science. After finishing her graduate work, Dr. Ingalsbe joined the faculty of the Department of Technology (now the Department of Applied Engineering) at Jacksonville State University.
Outside of JSU, Dr. Ingalsbe enjoys traveling with her family, supporting her children's extracurricular activities, and reading. Two of her favorite authors are David McCullough and Ron Chernow.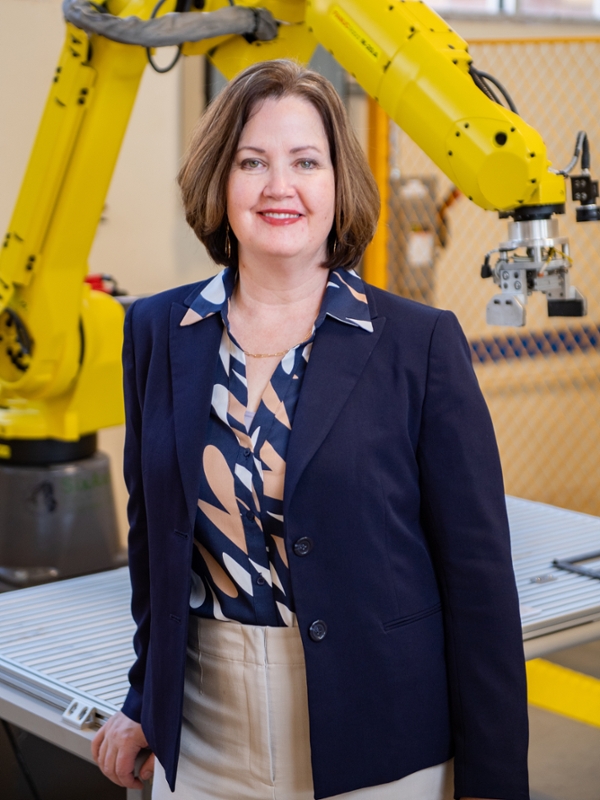 Courses Taught
AE 361, Materials and Processes of Industry
AE 365, Strengths of Materials
AE 393, Junior Seminar
AE 440, Manufacturing Management Systems
MFG 505, Manufacturing Operational Systems I
MFG 515, Manufacturing Systems Simulation
Other Responsibilities
Dr. Ingalsbe serves as the program coordinator for the Graduate Program in Manufacturing Systems Technology.