Faculty Commons
Established in the Spring of 2014, the Faculty Commons is JSU's Center for Excellence in Teaching and Learning. The Faculty Commons provides faculty training and professional development opportunities for the JSU faculty, our CORE partners in Pk-12 schools, and the JSU community. The Faculty Commons was established in response to Strategic Objective 1.1, which states "the University will create, furnish, equip, and staff a Teaching and Learning Center" (approved 10/17/11).
The Faculty Commons supports all areas of teaching and is open to suggestions and/or requests from faculty concerning the programs offered.  In addition, as a unit of the Office of Teaching, Learning and Technology, the Faculty Commons strives to support faculty use of technology to the fullest extent possible.
---
Monday Morning Mentors
What are the Secrets to Making Highly Effective Educational Videos?
October 23rd - 29th | Password: videos82
---
Upcoming Events
Service Learning
October 20: 2:00 - 3:30 pm, 208 Self Hall
Presenter: Ms. Katelyn Williams, Instructor of English
The benefits of a community engagement project integrated into the classroom are widely acknowledged to be beneficial for students. Yet, the task of designing a course with this learning strategy in mind, and implementing the project across an inter-disciplinary student population, is a challenge. Keeping logistics in mind, this workshop will present a model for service learning, including discussion of strategies, challenges, assessment, and student response. Service Learning isn't impossible, but it does require careful planning. Hopefully, you can begin thinking about how a service learning project might be feasible for your classroom.
Flipping the Classroom
October 24: 2:30 - 4:00 pm, 208 Self Hall
Presenter: Ms. Christy Burns
Flipping the Classroom
October 25: 2:00 - 3:30 pm, 208 Self Hall
Presenter: Dr. Nathan Wight
Flippin' Awesome!
Do you want to add some spice to your course?  Tired of the same old, same old? 
-- Lecture... Homework... Grading... Test... Repeat --
Research suggests that the flippin' method results in significant learning gains when compared to traditional instruction.  Join Dr. Wight as he discusses his journey into flipping a class.  Take a look at how he restructured in-class experiences toward synthesizing, analyzing and problem-solving instead of the traditional delivery of information.  
---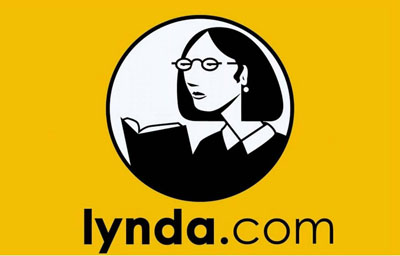 Jacksonville State University has recently partnered with Lynda.com to provide students and faculty free access to Lynda's extensive library of video courses. Lynda.com is a leading online learning platform with courses in business, software, technology, creative skills, and more. To access this resource simply log into your MyJSU account and look for the lynda.com logo located under Featured Links.