Art With Heart: Childhood Friend Inspired Dr. Mary Springer
Dr. Mary Springer
Assistant Professor, Department of Art
As a child, Dr. Mary Springer was diagnosed with auditory processing disorder and pragmatic language impairment – learning disabilities that affected her comprehension skills. She didn't have many friends, but the first true friend she made helped her discover a lifelong passion.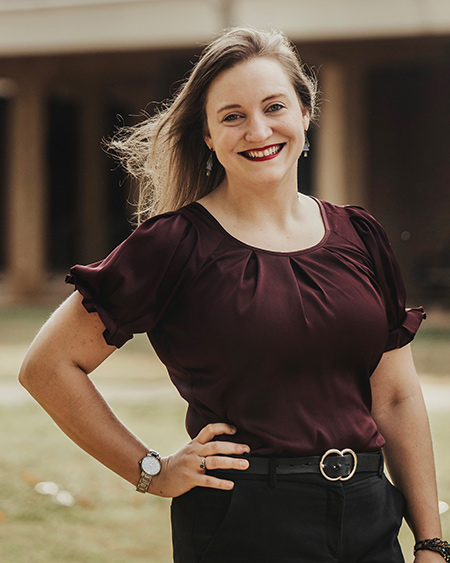 Dr. Mary Springer, assistant professor of art history at JSU...
"It wasn't until second grade that I discovered art," Springer said. "Or, rather, the friend who introduced me to art."
During a class break, Springer was walking to the bathroom when she noticed a South Korean girl folding an origami piano.
"I was mystified," Springer said. "I had never seen anything like it. I stopped and immediately asked how she was able to construct the piano and to show me how."
The girl's name was Bo-Ram Chung. She was in the US for two years while her father pursued a journalism degree at the University of Missouri. The two girls became instant best friends. In addition to origami, Bo-Ram was a talented drawer and letterer – gifts she shared with her new best friend – helping Springer tap into her own creativity.
Eventually, Chung returned to South Korea with her family.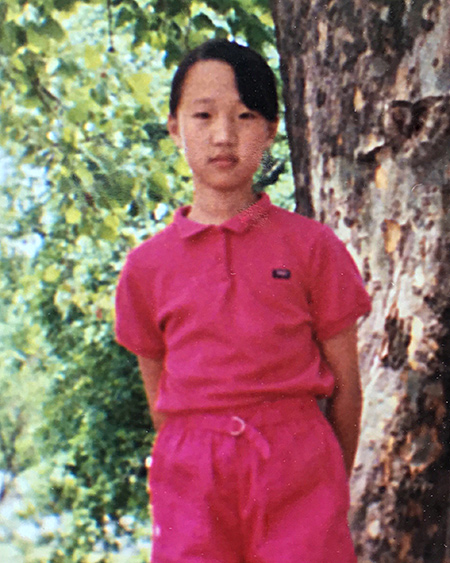 ... and her childhood friend, Bo-Ram Chung.
"Over the years, we lost touch," Springer said. "Today, 25 years later, I know that this little girl saved me from an otherwise difficult childhood. Before Bo-Ram, I had few friends, poor grades, and few interests. After Bo-Ram, I had a best friend and art."
By sixth grade, Springer's parents found an effective treatment for her learning disabilities, giving her a new outlook on life. She had also developed a passion for art, which her parents cultivated.
"I recall many occasions my parents helped me enter art contests, such as the Duck Stamp Contest in 4th grade," she said. "I won Honorable Mention. Art was my favorite class in school, and my sketchbooks were filled with tracings and drawings of cartoons, book covers, and still-lifes. My friends chuckle when I tell them that my favorite things to draw were 'Goosebumps' book covers and Garfield comics."
Born in Lincoln, Neb. to an engineer father and accountant/professor mother – not to mention four siblings who were all accountants – Springer became the black sheep of the family by choosing to study art at Doane University, where she also played soccer. Her freshman year, while enrolled in a Renaissance and Baroque art history course, Springer truly found her calling.
"I was forever changed," she said. "I spent every class with my eyes wide open, scribbling notes as fast as I could, and soaking up each and every slide. I fell in love with the stories of art, especially Christian art."
In 2005, Springer's decision to pursue a career as an art historian was solidified when she read Jonathan Harr's "The Lost Painting." The book chronicles the journey of graduate students and an art conservator who discover Caravaggio's lost painting,
"The Taking of Christ."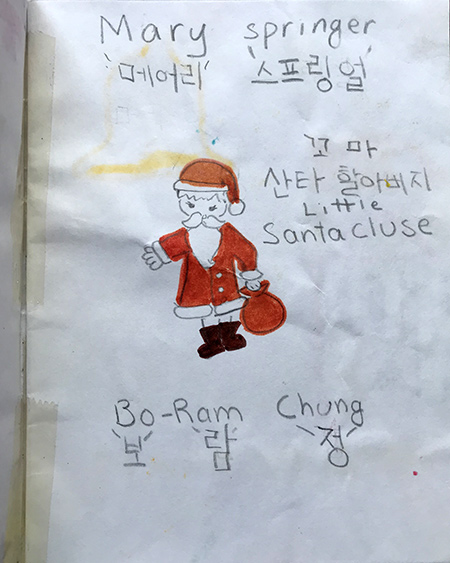 Above: A Christmas card created for Mary by her friend Bo-Ram Chung; Mary's fourth grade Duck Stamps Contest entry.
"I spent every class with my eyes wide open, scribbling notes as fast as I could, and soaking up each and every slide. I fell in love with the stories of art, especially Christian art."
"I was so inspired by the book that I devoted an art project on the painting in my color theory class," Springer said of the 17th-century Baroque masterpiece that hangs in Dublin's National Gallery of Ireland. "I'll never forget the first time I stood in front of the painting, the masterpiece that changed my life. I don't need the painting in front of me to describe, because its details are forever etched in my memory."
Springer joined the JSU art department as a professor of art history in the fall of 2017. 
"Having spent my entire academic career in the Midwest, I was hesitant to relocate to the Southeast," she said, "but I was so impressed with the people, resources and students when I visited the campus for the first time, especially the people and students. At the end of my interview, I knew I would accept a job offer."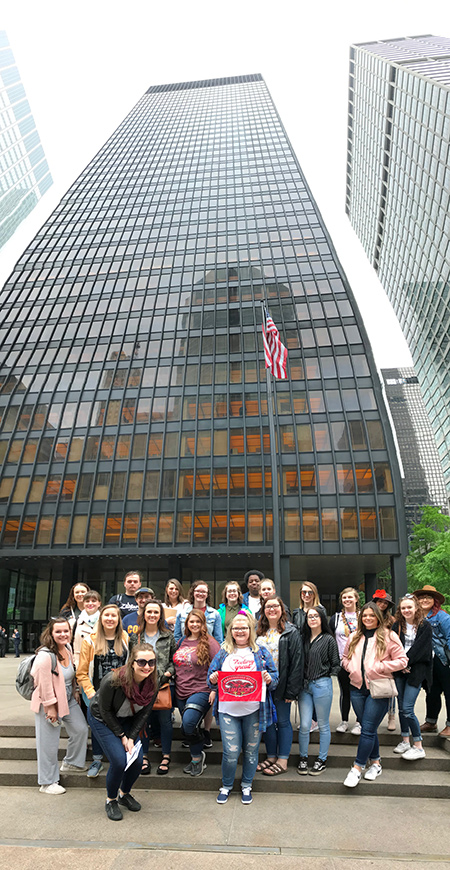 In May, Springer received the Dr. George Mehaffy Excellence in Learning Technology Award from JSU for her use of learning technology in the classroom, especially the online course development of ART 202: Art Appreciation.
"Online students should be afforded the same level of personal engagement with the subject matter and teachers as students in face-to-face courses," Springer said. 
Springer's passion for art history continues to fuel her own curiosity while influencing the way she teaches.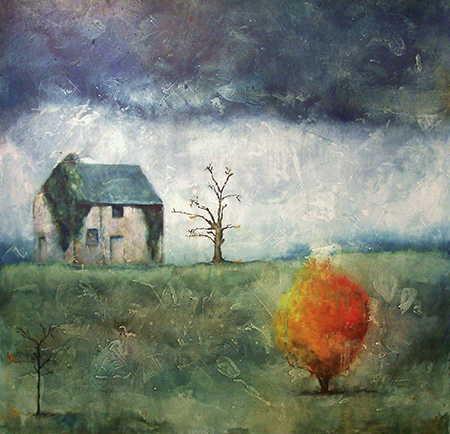 "I invite students to explore how art history informs their lives," she said. "When a student examines a painting, building, sculpture, print or design, they make judgments about what they see. I encourage students to base their judgments in context. After all, art history is art in context."
About the photos: Dr. Mary Springer's oil painting entitled "Hope;" and Dr. Springer poses with the New York Study Tour class in front of the Seagram Building, which was part of the architecture tour. (Missing in the photo is JSU Drama associate professor Randy Blades, who photographed the group)
Do You Want to Live an Inspired Life?