Vivian Davis Figures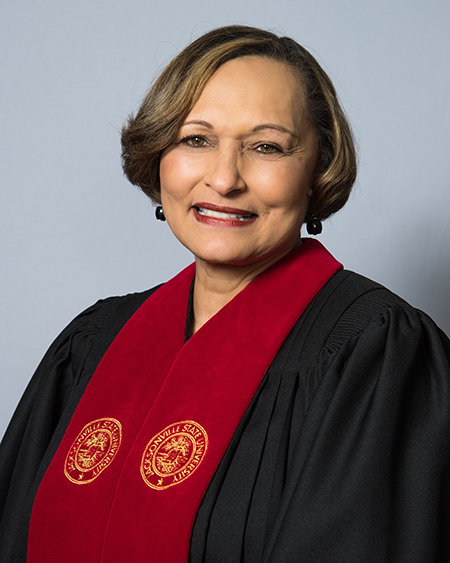 Service is the driving force behind Sen. Vivian Davis Figures. The native Mobilian and widow of the late Sen. Michael A. Figures has spent her adult life helping others. She attended Jones School of Law in Montgomery, Ala., a goal she placed on hold to meet the challenges of single motherhood. Sen. Figures is a businesswoman and serves as President/CEO of the Figures Legacy Education Foundation. 
She began her political career in 1984 when she ran as a delegate to the Democratic National Convention in which capacity she has served six consecutive times, 1984, 1988, 1992, 1996, 2000, and 2004. In 1993, Sen. Figures was elected to a four-year term on the Mobile City Council, attaining the status of the "only council member in Mobile's history to hold a perfect attendance record." Due to the untimely death of her husband, she was later elected in the 1997 general election by an 87% victory to the Alabama State Senate to serve the remainder of his term. The victory made her the first African-American woman to be elected to the Senate from Mobile County and the second one in the State of Alabama.
In 2008, Sen. Figures became the first African American woman to become the Democratic nominee for U.S. Senate. She was elected by her Democratic Senate colleagues to serve as Minority Leader for 2013 and 2014, making her the first woman to serve as Minority Leader in either house. 
Sen. Figures is a member of Gulf Coast Christian Center, Alpha Kappa Alpha Sorority, Inc., the Coalition of 100 Black Women, and the Alabama New South Coalition. She enjoys reading, cooking, golfing and traveling. 
She is the proud mother of three sons and one stepson, Jelani, Shomari, Akil, and Derrick.