Randy Owen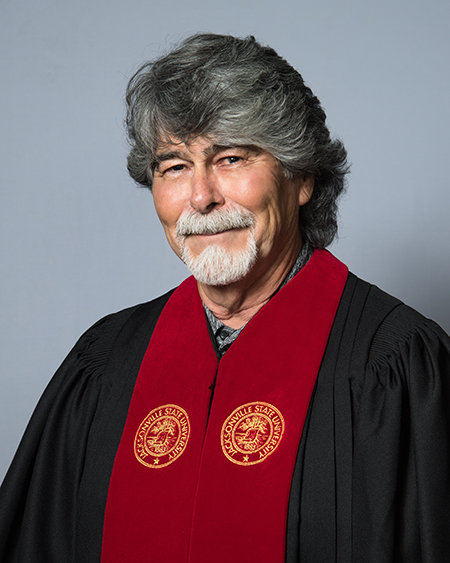 Born in Fort Payne in 1949, Randy Owen started life on a rural Alabama farm.  He began playing music as a hobby when he was six. After dropping out of high school in ninth grade, he was convinced by the principal, Mary Ellis, of the junior high school where he was working as a summer caretaker to return even though he would be the oldest student in the class.  After graduation Owen attended Jacksonville State University, earning a degree in English to complement his natural songwriting talent, while pursing his music career on weekends and between classes.  By the time he graduated, Owen and his cousins were pursuing a full-time music career by 1973.  RCA Records signed their band, now called Alabama, in 1980 and for the next 22 years shaped the country music genre.
The band released 21 gold, platinum and multi-platinum albums as well as forty-two number one singles before announcing retirement in 2002.  The band also has a star on the Hollywood Walk of Fame.  They were named the Academy of Country Music's Artist of the Decade in 1989 and the Recording Industry Association of America's Country Group of the Century in 1999.  Alabama was inducted into the Country Music Hall of Fame in 2005.
When not involved in his music and his philanthropy work with St. Jude Children's Research Hospital, Owen can be found working his cattle ranch on the grounds of his boyhood family farm. Each year, Owen and his family host a major cattle sale and benefit concert at the "Tennessee River Music" ranch.
In addition to serving on the JSU Board of Trustees, Owen was also a key factor in the completion of JSU's Little River Canyon Center, a green facility that houses the Little River Field School and the National Park Service.