Wesley R. Bishop
Assistant Professor of Public and American History
Stone Center 314
wrbishop@jsu.edu 
Wesley R. Bishop is assistant professor of Public and American history at JSU. He received is BA in history and psychology from Ohio University (2009), his MA in history of social movements and labor at Indiana State University (2014), and his PhD in American history from Purdue University (2018). Prior to coming to JSU, Dr. Bishop was the Eugene V. Debs Fellow at ISU, and an assistant professor of history at Marian University Indianapolis.
Dr. Bishop's research interests are primarily in public history, specifically public sphere studies. He is interested in how social movements use conceptions of "the public" and public space to challenge, reshape, and protest society. His first book, "Coxey's Army: The Path of Protest from Populism to the New Deal, 1893-1936," examines how the 19th century American populist movement reconceptualized concepts of "the people," currency, and political protest to create a new relationship between the people and the federal government.
His second book, co-authored with sociologist Bessie Rigakos, is called "Liberating Fat Bodies: Social Media Censorship and Body Size Activism." It examines how activists in the body size movement— fat liberation, body positivity, and body neutrality— have used social media platforms to promote their movements and gain greater media representation. However, as the research shows these activists have also faced harassment, censorship, and banning for their activism and body sizes. The book questions how does the digital "public" operate in terms of a modern public sphere?
If you are a student interested in studying public history, please contact Dr. Bishop.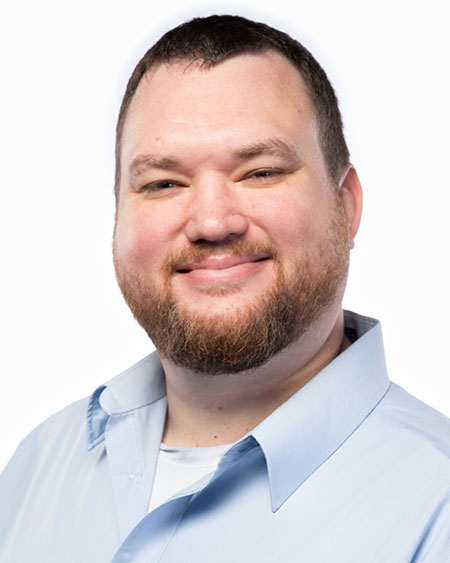 Courses Taught
American History I
American History II
Internship in Museum Studies
Public History
Oral History
History of Alabama
War and Memory
Race, Community, and Memory
History of the US Presidency
Education
PhD, Purdue University (2018)
MA, Indiana State University (2014)
BA, Ohio University (2009)
Other Responsibilities
Contact Person for Community and Public History; Founding and Managing Editor of the North Meridian Review: A Journal of Culture and Scholarship