Micro-Credential in Drone Piloting and Spatial Analytics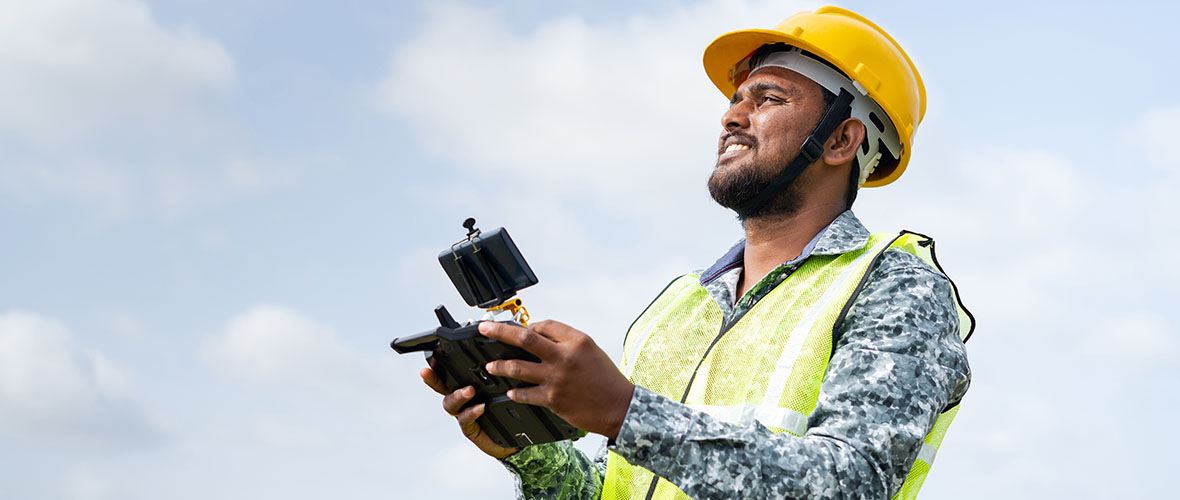 This program is focused on unmanned vehicle piloting, aerial data acquisition, and spatial data analytics. Students will learn to pilot a drone to collect and analyze data such as LiDAR (Light Detecting and Ranging for Elevations), Multi-Spectral Data, in the Red Green and Blue spectrum (for true color), as well as near infrared range, and thermal range bands. These processes are used extensively in industry, utilities, crime scene investigations, and emergency management field operations. After completion of this program, students will be prepared to sit for the FAA Part 107 exam.
Potential Careers
Drone Pilot
Mapper
Aerial Photographer
Police Surveillance
Emergency Management
Median Annual Salary
The average salary for a drone pilot can vary depending on a number of factors, such as industry, experience, and location. According to data from the Bureau of Labor Statistics, as of May 2020, the median annual wage for drone pilots was $85,160. However, this can range from around $38,000 for entry-level positions to over $150,000 for highly experienced professionals working in specialized fields such as military or government contracting. Additionally, factors such as certifications, education, and additional skills or experience can also impact a drone pilot's earning potential.