Emergency Preparedness Nursing Coordinator (Graduate Certificate)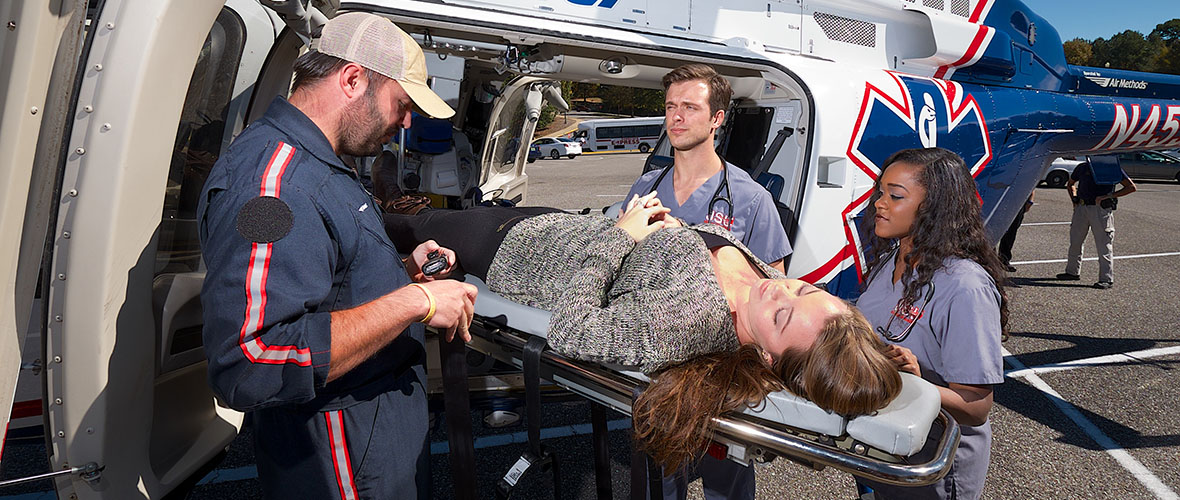 The graduate certificate program in emergency preparedness nursing coordinator is available for non-degree students who wish to specialize in the area of emergency preparedness. Upon satisfactorily completing the requirements of the graduate certificate (comprehensive exam is not required for the graduate certificate), an entry will be made on the student's transcript. All courses are delivered through distance education 100% online.
Potential Careers
Emergency Preparedness Coordinator
Nurse Educator
Median Annual Salary
The salary range is as varied as the opportunities.
Additional Facts
A student who completes the graduate certificate may apply these hours of credit toward the Master's of Science in Nursing with a concentration in Emergency Management degree.
JSU offers distance/online educational programs/tracks; to facilitate a positive learning experience for our students. To achieve this goal, some on campus requirements may be required. On campus events may include, but are not limited to, orientation to programs/tracks, on site simulated learning experiences, and dissemination of scholarly projects.
100% online.
Online Program Contact
Graduate Studies
graduate@jsu.edu
(800) 231-5291 or
(256) 782-5348