Organizing Content Collection
Step 1- Delete Unneeded Files
Remove all duplicated and unneeded files.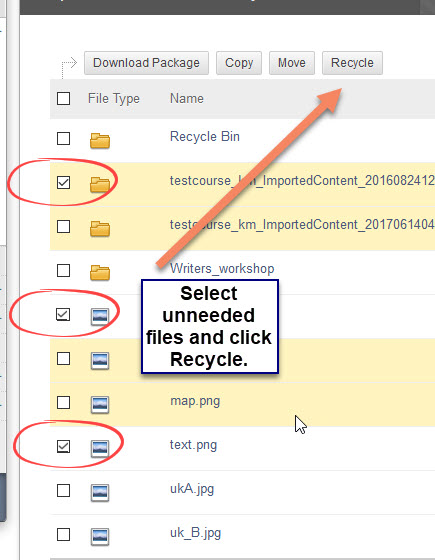 Note- The most recent files may be located in folders with "ImportedContent" in the folder name. For more information on a file or folder, look at the 360 View:
Step 2- Create Folders
Create folders as needed which represent the structure of your course or will otherwise assist in finding files when building your Canvas course.
Use the Create Folder tool at the top of the Content Collection screen: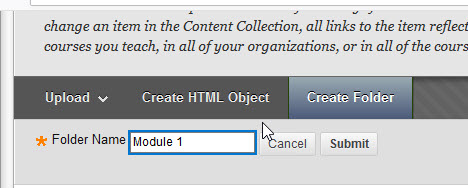 Create as many folders as needed and name as you desire.
Step 3- Organize Files
Using the folders created in step 2, move files into the appropriate folder.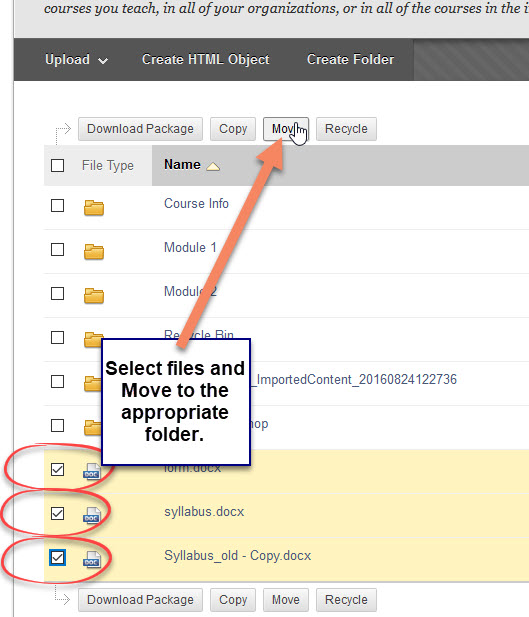 When complete, a well organized Content Collection will look similar to the following: