Retired Professor Publishes Two Books on Coastal Alabama
Retired Professor Publishes Two Books on Coastal Alabama
05/30/2018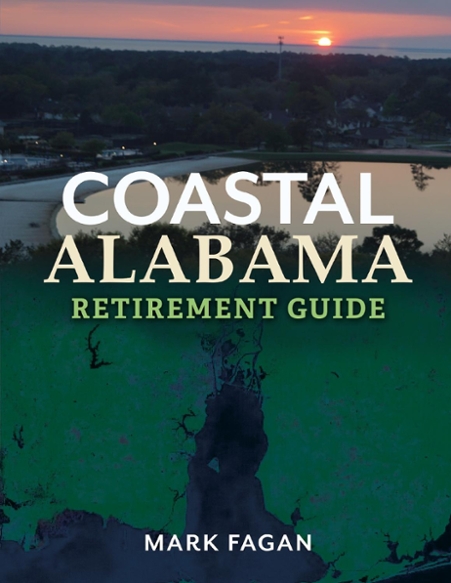 Just as you begin dreaming about taking a trip to the Alabama Gulf Coast this summer, JSU's Mark Fagan – department head emeritus for sociology and social work – has released two new books on the region: "Coastal Alabama Retirement Guide" and "Coastal Alabama Economic History."
"Coastal Alabama Retirement Guide" features all the outdoor and cultural attractions of the region and encourages visitors to make the Gulf Coast community their retirement home. Written as a resource for current retirees, full-time residents and seasonal residents who are considering retiring in Mobile or Baldwin Counties, it gives Fagan's thoughts about retiring in Coastal Alabama based on his 34 years of researching retirees and retirement communities. He spent five years researching Baldwin County and Mobile County as a resident. He visited the attractions and took almost all the photos.
"I began visiting Coastal Alabama around 50 years ago, and I became fascinated with living in the area," Fagan said. "I began studying retirement areas 35 years ago and focused on retirement areas in Alabama which included the Eastern Shore of Mobile Bay and the beaches of South Baldwin County. I first wrote about retirement in Fairhope, Alabama 30 years ago and developed a dream over the years to retire there."
"Coastal Alabama Economic History" resulted from Dr. Fagan's research into the history of Mobile and Baldwin Counties. It describes how tourism, maritime, shipping, aerospace and manufacturing developed in the region. It focuses on the main geographical features in Coastal Alabama, such as the Gulf of Mexico and Mobile Bay. The evolution of Mobile is chronicled, including details of its downtown redevelopment over the last 25 years. The history of North Baldwin County, the Eastern Shore of Mobile Bay and South Baldwin County along the Gulf is also detailed.
This is not the first time Fagan has published research on his envious retirement living. In 2016, he authored "The Robert Trent Jones Golf Trail: Its History and Economic Impact." Fagan retired from JSU in 2012 after 31 years of service and resides in Fairhope.