Dr. Wendy Stephens Receives Picture-Book Research Fellowship
Dr. Wendy Stephens Receives Picture-Book Research Fellowship
04/30/2018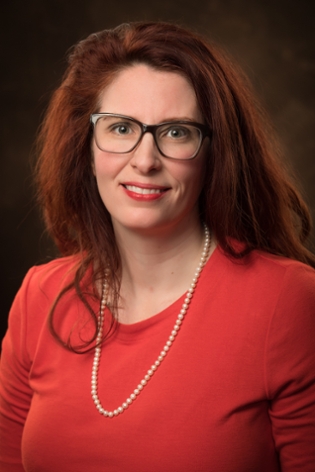 JSU Assistant Professor of Library Media Dr. Wendy Stephens has been named Kent State University's 2018 Kenneth and Sylvia Marantz Fellow for Picture-book Research.
The $1,500 fellowship encourages scholars from the United States and around the world to use the resources of the Marantz Picture-book Collection in their research on the study of picture-books. Dr. Stephens will conduct her research this summer during a weeklong visit to KSU. From Aug. 5-7, she will also attend the second biannual Marantz Picture-book Research Symposium, themed "Comics and the Graphic Narrative: The Future of the Movement."
"I am just thrilled to be able to spend time in the Reinberger Children's Library Center and Marantz Picture-book Collection at Kent State University this August, as well as attending their annual Picture-book Symposium," Dr. Stephens said. "These are really expansive and renowned collections and will be so useful for both my scholarship and teaching."
Dr. Stephens plans to incorporate the research into a one-hour honors course related to contemporary picture books she plans to teach in the Fall 2018 semester at JSU.
"One of the most central principles of my work with preservice librarians and teachers involves sharing books, reading aloud and using picture books with readers of all ages as a tool for building empathy, creating a shared experience, and noticing detail that informs narrative," she said. "While the bulk of the course I am designing will be concerned with contemporary picture books, we will open with an extensive historical review of picture books."