JSU in Lights to Illuminate Campus
JSU in Lights to Illuminate Campus
11/26/2017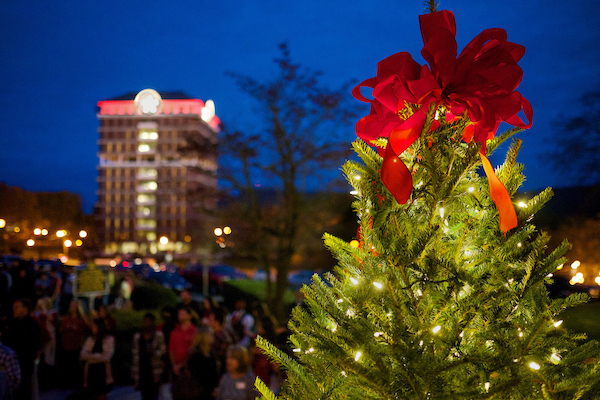 Kick off the holiday season at Jacksonville State on Tuesday, Nov. 28, for JSU in Lights!
President John M. Beehler, Dr. Pamela Beehler and the Student Government Association cordially invite the community to the annual campus tree lighting on the front steps of Bibb Graves Hall, 4:30-5:30 p.m., with the lighting taking place at 5 p.m.
Enjoy music, refreshments and the joy of the season. Please bring an unwrapped gift for a child in need, ages 5-10, for the SGA toy drive.