Maya Burton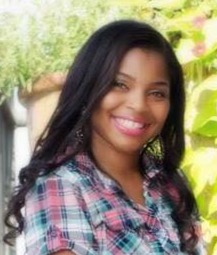 Maya Burton graduated from Jacksonville State University in 2010 with a Bachelor of Science Degree with a major in Finance and a minor Business and Technical Writing.

I came to JSU as a freshman in 2006 ready to face all the new challenges of the world. After my campus visit, I knew that JSU was the place for me. The inviting and friendly atmosphere truly made me feel welcome and I truly felt that I could succeed here.

During my time at JSU I was involved with many great organizations where I held numerous leadership positions. They include the NAACP, African American Association, Phi Eta Sigma, Rho Lambda, Beta Gamma Sigma, Financial Management Association, and Alpha Kappa Alpha Sorority Inc. I also worked in career services my sophomore-senior year.  I have met great individuals who have had huge impacts on my life and are life long friends.

I am currently a Financial Services Specialist with Regions Bank. I was always drawn to the study of finance because I've always believed that financial education is a vital necessity to understanding how to achieve a balanced stable life. What I enjoy the most in my financial career is helping people achieve their financial goals that they never thought were possible! JSU was a season in my life that helped mold me into the person I am today. I'm forever grateful for the experiences I had while obtaining my education. Anything is possible if you believe and work hard at it no matter what obstacles come. Keep striving and always believe in the impossible! Go Gamecocks!!