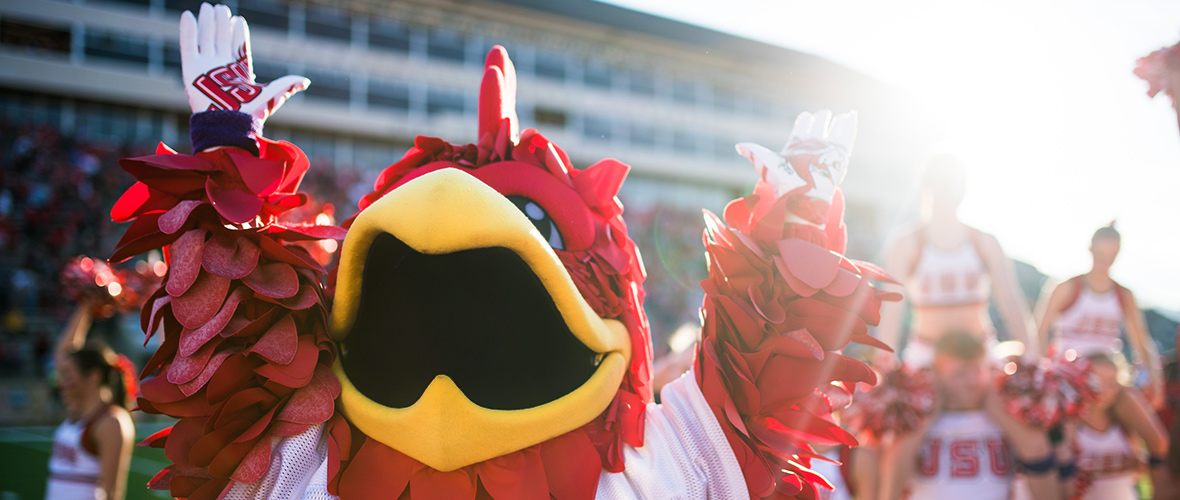 2018 Fall Preview Days - September 22 & October 13
JSU's Fall Preview Day is an excellent opportunity for you to bring your family to campus to see what being a Gamecock is all about! Following a welcome session, you will be able to attend the academic browse session, take a campus tour, and visit campus housing options. Afterward, hang around to experience a JSU Game Day with Cocky, the Gamecocks and cheerleaders, and the Marching Southerners and Ballerinas!
Choose Your Date Below for Details. Registration is now open!
School of Education Open House - September 28, 2018
The Jacksonville State University School of Education is excited to host an open house on September 28, 2018 from 9 am-noon in Ramona Wood Hall. This event is for potential students interested in learning more about what the School of Education has to offer. Meet professors and current students in the School of Education. Founded in 1883 as a teacher's college, JSU continues to produce highly qualified teacher candidates. Attend the open house to learn about what makes the Early Childhood, Elementary Education, Secondary Education, Special Education, and Family and Consumer Science programs at JSU so strong. Spend the morning with us and enjoy a complimentary lunch from Chick-fil-a!
We'll See You Soon at JSU!