Message from the Provost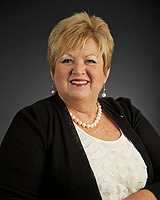 Jacksonville State University is a learning-centered institution that "…  strives to challenge students academically in a responsive environment, meeting students' educational, career, and personal goals." (JSU Mission Statement)  It is in the Division of Academic Affairs that this component of the university's mission statement is most prominent. Through our four academic colleges; offices such as academic affairs, graduate studies, international house and programs, distance education, and tutoring; off-campus programs and sites; academic center for excellence; university library; and more, the division delivers academic programs and services that prepare students to be productive, responsible citizens and effective leaders.
Academically, JSU is proud to announce that 41 academic programs are accredited, demonstrating our high quality when compared to other programs around the country. Soon we will add more programs to that list, bringing us closer to our goal to achieve accreditations for all programs in which accreditations are possible. In addition to high-quality academic programs, we also pledge to have only qualified faculty teaching our courses, where class size is kept manageable and faculty can get to know each student. With high-quality academic programs and well qualified faculty in the classroom, it is easy to see why JSU graduates are desired by employers looking for qualified, hard-working employees.
An exciting area in academic affairs is distance education, an important method of delivering academic courses and programs at JSU. The number of students enrolled in distance education courses continues to rise, along with the number of programs offered in this accessible format. Popular, convenient, and effective are words that describe our distance education program at JSU. By using the latest technology and having expert staff to assist faculty and students who use distance education technology, JSU demonstrates its commitment to contemporary, state-of-the-art academic instruction, which gives our students and graduates a competitive edge needed for 21st Century careers.
JSU's Division of Academic Affairs is always looking to "push the envelope," to set itself apart creatively and constructively through excellence in higher-education innovation, from its very successful accelerated/dual-enrollment program, bringing college into the high school classroom, to its record-setting number of Fulbright scholars working internationally to connect Northeast Alabama to the wider world.  We invite you to join us, as students, faculty and staff, past, present or future, in celebrating over 130 years of distinctive history and a bright future in service to academics and student services. Let us continue to learn, grow and flourish together!
Dr. Rebecca O. Turner, DSW
Provost and Vice President for Academic Affairs


JSU is accredited by the Commission on Colleges of the Southern Association of Colleges and Schools.